Does your dog…
pull on the lead?
jump up at people?
steal or guard things?
bark at strangers or other dogs?
refuse to come back when you call?
just need to learn some basic manners?
It doesn't have to be that way…
Imagine a dog who walks calmly on the lead, greets people and other dogs politely and comes back when you call. A dog who is happy to be left alone, knows how to cope if faced with something scary and who looks to you for guidance when unsure. Just a friendly, relaxed dog you can take anywhere and whose company you and others can enjoy.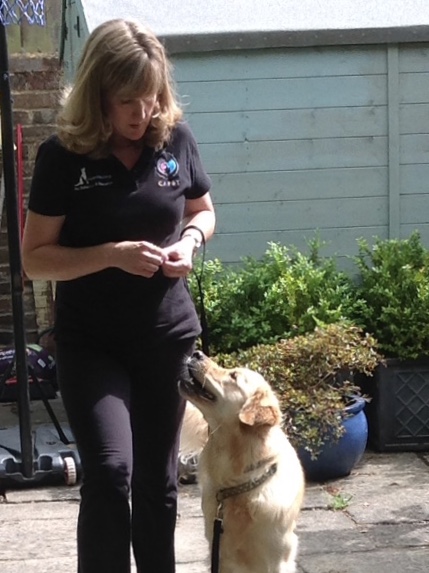 We can help…
Using our expert knowledge of dog behaviour and the latest positive, kind and effective techniques we can show you how to change your dog's underlying emotions and teach them a better way to behave. You just need to get in touch by email or phone and we can start showing you how to be the change your dog needs.
We can also help you with cat behaviour – see our cat behaviour tab for full details..