I fell in love with Australia the minute I arrived. In 2010 I traced my birth father – originally he was just a name on a piece of paper, then I traced him and found him living 12,000 miles away on the other side of the world. Australia amazes me; it's so far away yet so similar to England in so many other ways. In finding my dad I also discovered (to my delight) that I also have 6 half siblings also living there. We booked our flights within weeks of first talking and have  been to visit a few times since, with my sister coming here and seeing us too. I am amazed at the endemism and uniqueness of wildlife over in Australia which is due to the continent's long geographic isolation from other land masses. It is also unique due to the size of the country and the effect the tough climate has had on making plants and animals adapt to such conditions. On a basic level the colours of the wildlife amazed me; over in England we are used to seeing grey and black in pigeons and crows, in Australia beautiful coloured parrots are the norm!
The fauna of Australia consists of a huge variety of animals; some 83% of mammals, 89% of reptiles, 24% of fish and insects and 93% of amphibians that inhabit the continent are endemic to Australia. Some of the best known animals are the koala (mostly Southern Australia),  kangaroo, echidna, dingo, platypus, wallaby and wombat.
We had the great opportunity to go Rottnest Island the first time we visited Perth, this is a famous island at it is the home of the quokka, the the only member of the genus Setonix, is a small macropod about the size of a domestic cat. All plants and animals on Rottnest Island are protected by law, the quokka is endangered because the wetlands where it lives are disappearing and because it is easy prey for animals that are introduced by humans. My daughters teacher didn't believe the quokka was a real animal when she went into 'show and tell' with a photo, it took a bit of convincing and her googling it to show her is it actually a real animal still living!
No trip to Australia is complete without kangaroos, this last time we were lucky enough to see them in the wild and also again when we went camping to Molloy. Lots lived at the campsite and were incredibly friendly, they would come up to you and ask for food, one of them was even carrying a joey which was beautiful to see.
When we went to the local shopping centre after our camping trip we were lucky enough to see some rescued joeys who were also very friendly. Cars are their predictors and often the female kangaroos will get hurt and killed on the roads leaving charities to help the orphaned joeys and give round the clock care. I know this is not their natural environment, but I was really impressed with the dedication of the Native Animal Rescue staff. 
And finally there were birds…lots of birds. The rainbow lorikeets are widespread around Perth where we were camping, their squawks were super loud and their demand for food was amazing, but they were very entertaining and the children loved the opportunity to get closer to them.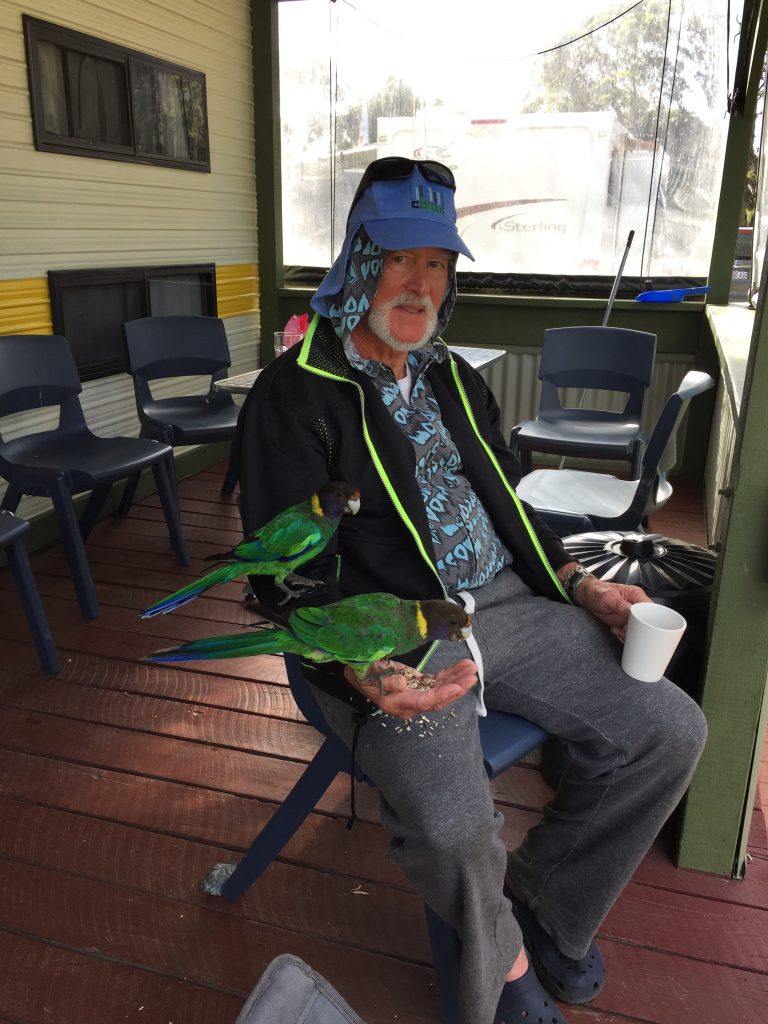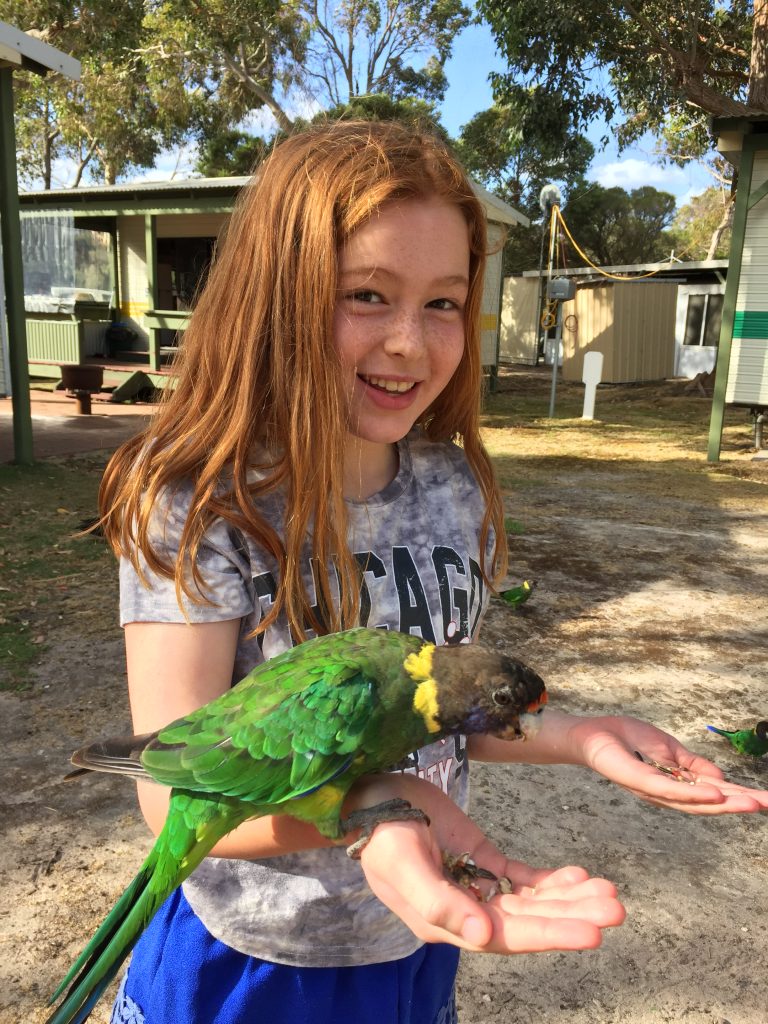 Above is my dad and the lorikeets, and after both my girls. They learned so much while being in Australia (even though the school doesn't consider it being educational!) and have seen first hand the natural environments of these animals and they understand why the wildlife is so unique in Australia too.
So there you have my favourite wildlife experiences for the #AudleyBloggerChallenge, I really don't believe anything can beat the diversity of Australia and seeing the animals in their environment is just amazing. 
Win a safari adventure in Kenya!
Win an African safari with Audley Travel by sharing your best wildlife photograph or video on your social media channels. To enter write #AudleySafari and @AudleyTravel on your Instagram or Twitter post or share directly on the Audley Travel Facebook page here: https://www.facebook.com/audleytravel/. To find out more or enter via the website, visit www.audleytravel.com/social.  Entries must be posted between 20th August – 23rd September.