All children get sick, unfortunately so do us adults sometimes! This half term always seems one that is a bit blighted in this household, with the cold winter weather and central heating kicking in, the children always seem to end up with some lurgy. Well, this holiday didn't disappoint! I managed to have two children off at the end of term, both were wrapped up on the sofa. In our house you seem to get lots of cuddles from the animals, I think they see a warm cosy spot and just want to snuggle up; other people would say they can probably detect a fever and go and give their own hugs to the children.
I asked the children what their favourite thing to do and they came in this order…
watch movies
play with the cat
have a nice warm drink
sleep
relax
do some crafts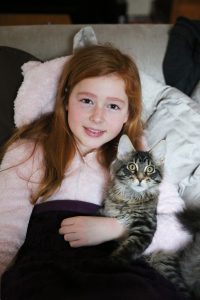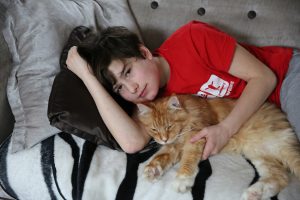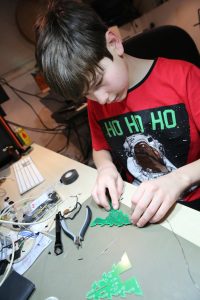 My children usually curl up on the sofa and watch film, that combined with a nice hot chocolate does the trick. Although mine are a bit older my daughter still enjoyed the book  in the sample pack and the Vicks First Defence nasal spray was helpful too in making her less blocked up. We got the Christmas presents out and looked through what we had still left to do, I got Mr W doing some soldering on his Christmas tree bug and Miss E was attempting to knit. It took their minds off how they were feeling – after that we watched Paper Planes together. Thanks #VicksTricks for giving us some ideas, although my magic tricks are not up to the ones on your YouTube!
If you'd also like some ideas for when your children feel ill a great link from Vicks is here.