When I saw that there was a British Turkey & Red Tractor Recipe Challenge we just had to take part. We were cutting it fine time-wise so unfortunately I don't think there is any more time to enter. Usually I enter ahead of time so I can encourage other people to take part, but sorry not this time.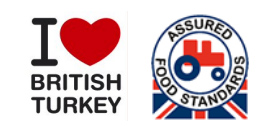 Red Tractor food standards cover a range of UK products, including meat, dairy, cereals and fruit and vegetables. Just look for the logo on pack to ensure that the product has been produced to some of the most comprehensive and respected standards in the world. The logo ensures food is traceable, safe to eat and has been produced responsibly – from farms to fork! More info can be found at www.redtractor.org.uk. This challenge is designed to help raise awareness of The Red Tractor logo.
I really wondered what to do for this; often pirate themed food fits more of a dessert theme rather than a main course. So I set the children thinking, in the end they decided that we should make a galleon boat; ambitions; yes! Anyway, they loved getting dressed up for the occasion and pretending to help! So we decided to use Red Tractor turkey mince which we combined with onions, mushrooms and parsley. It is a simple recipe which the children also enjoy baking with chicken or sausage meat. So they followed the recipe and then we decorated the galleon afterwards. Here is the result!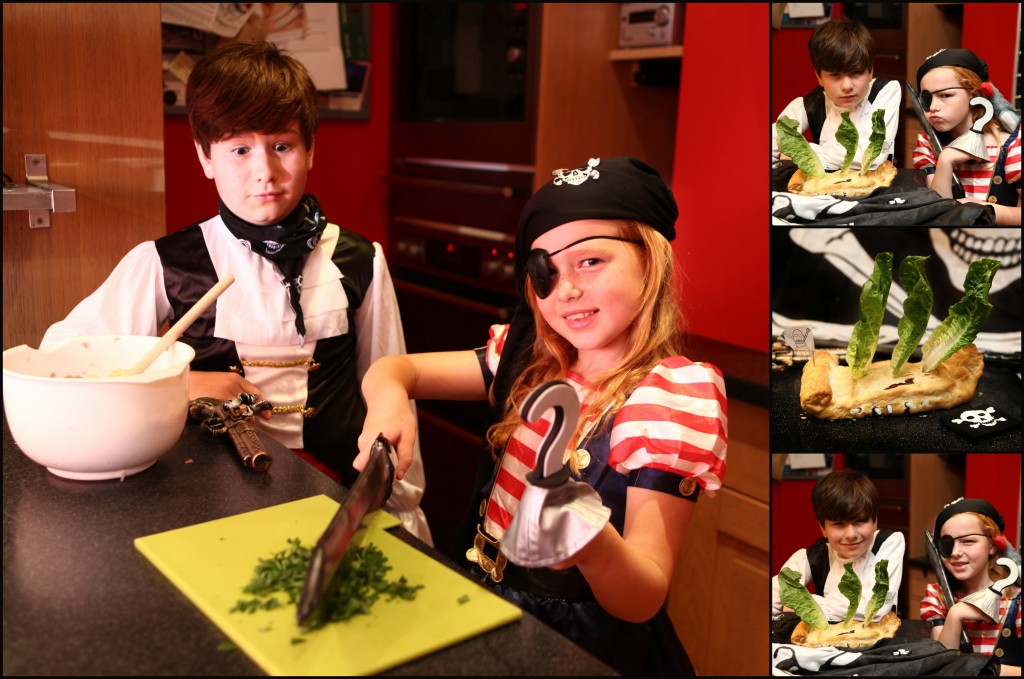 'This is SlummyMummy's entry for the British Turkey Blogger Recipe Challenge'  Other recipes can be found at British Turkey Website.