My children just love sweets; I remember when my first son was born, I attempted to convince him that raisins were sweets; it worked for a little while anyway. Now I have four older children they certainly know what they like.
Recently I saw an idea circulating about Facebook – someone had made crème egg muffins, which looked superb. In our house we prefer brownies; all the children go mad for them as they are lovely and moist. We used our normal chocolate brownie recipe (listed below) and then part way through the cooking dropped the halved frozen mini crème eggs into each section of the mix.
Ingredients for our standard chocolate brownies + buy one packet of mini crème eggs (freeze the night before)
200g unsalted butter
100g milk chololate
100g dark chocolate
95g plain flour
45g cocoa powder
3 large eggs
275g sugar
Preheat the oven to 160C and grease a brownie baking tin (if you have one) or a normal tin if you haven't.
Melt the butter and dark chocolate together in the microwave.
Break the eggs into a bowl and tip in 275g sugar. Beat until the mix has become thick and creamy.
Pour the chocolate mixture over the eggy mixture, then fold together.
Sieve the cocoa and flour mixture over the combined mixtures. Gently fold in and pour into the baking tin.
Bake the mixture for 15 minutes then press the Cadbury's Crème egg halves into the mix. Put back in the over for another 5-10 minutes.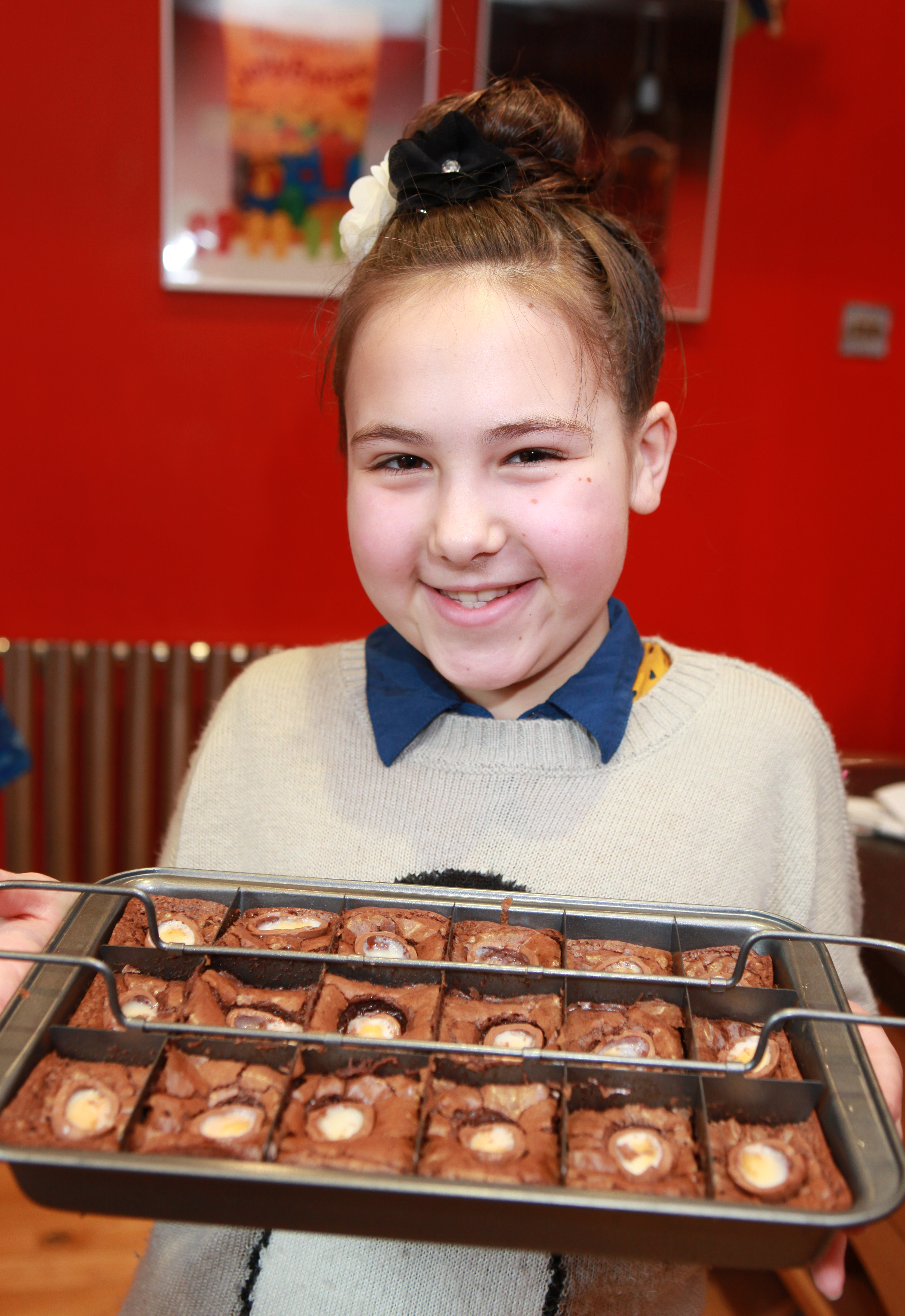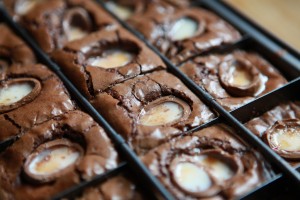 My daughter (aged 10) loved making them, and we loved eating them! They were really straightforward to make and are the perfect Easter themed chocolate dessert. The result looks much more complicated than it is and it's a really lovely tasty treat for the children too (and not too big either!)