Christmas is fast approaching and 'My Mills Baby' and Toyella are running a superb bloggers competition to win £150 worth of toy vouchers this Christmas, all you have to do is show your child doing creative play. But hurry if you want to enter as it closes on the 25th October.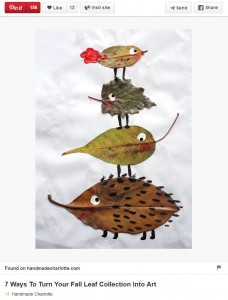 All my children have loved creative play, dressing up, cutting and sticking, colouring, cooking. My youngest Eleanor just loves the Autumn time, this is her at the end of school the other day playing in the leaves. I'm always on the lookout for things for the children to do that don't cost a great deal, and my children always seem at their happiest with a pile of paper and some pens. Often I look on Pinterest for inspiration, I checked out Autumn crafts and saw this brilliant idea pinned on the left. The children loved the idea so after school we collected some leaves from the playground. We chose a few nice ones which we brought home, I already had googly eyes so then it was over to the girls imagination for the rest.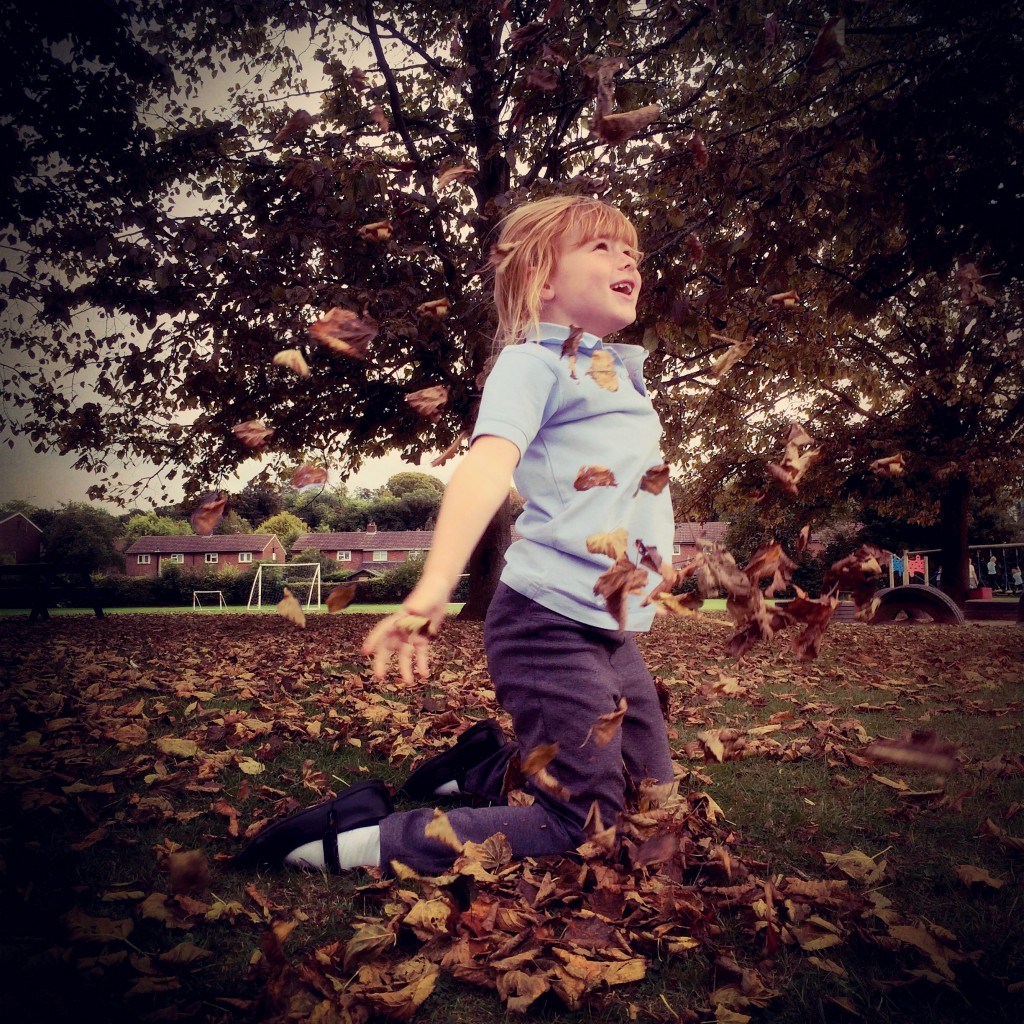 The girls spent an hour of so doing it together and ended up with a bird, pumpkin, bee and spider. The girls loved doing it and it is a virtually free activity, which makes it even more fun!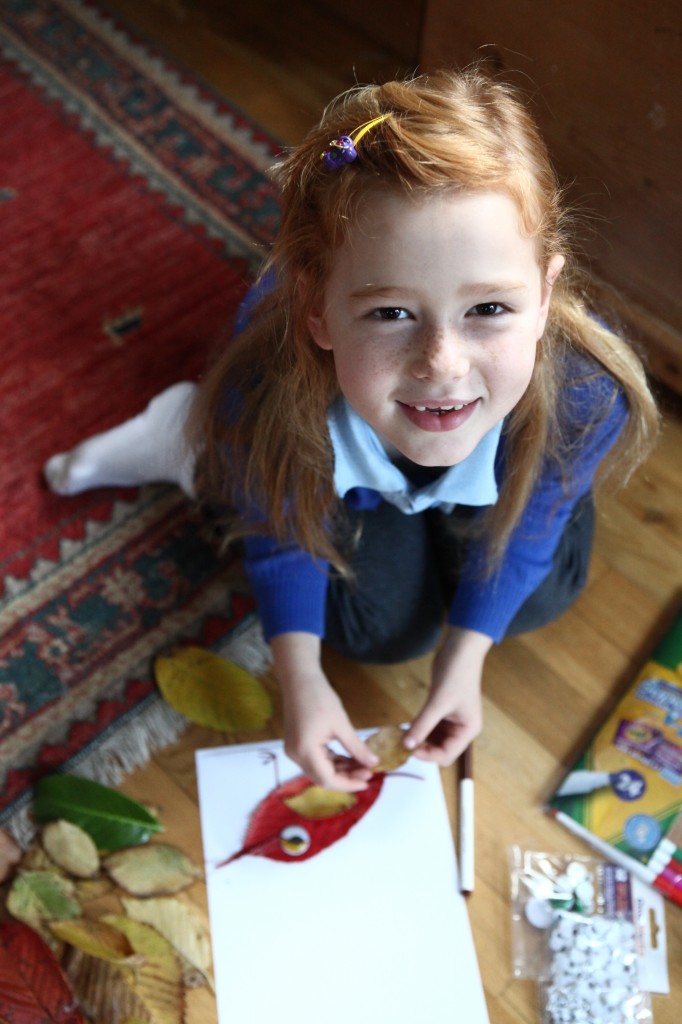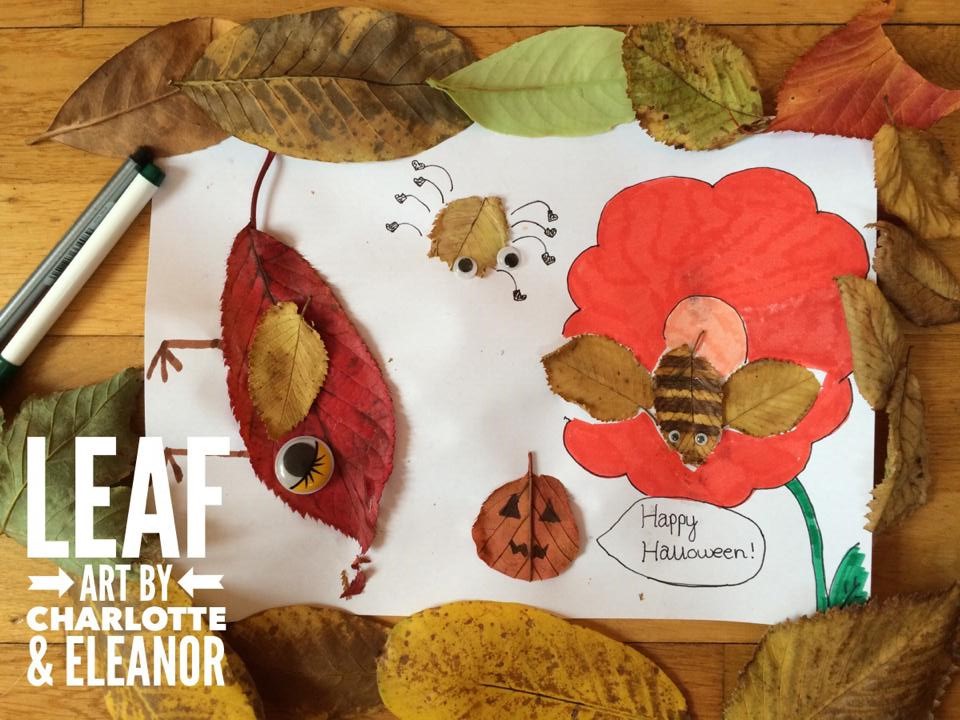 'This is Anna's entry to the #ToyellaChristmas Blogger Competition'