They say it's the simple things in life that give the most pleasure. I have to say my favourite thing at Christmas is seeing the children open their presents, it might be clichéd but it's just the look on their faces when they receive something they really want. Or alternatively something they really 'DON'T' want – a favourite memory was a couple of years ago when a friend had given my youngest daughter Eleanor her gift. Now our children are pretty good at not opening things early, but we do have a 'family tradition' of opening one present on Christmas Eve.
This is supposed to get them in the mood and provide something for them to play with on the day before Christmas. Normally I supervise this event and make sure they open something that will provide some playtime, but this year I was too distracted doing something else and I forgot to direct the children to the right presents. So Eleanor ended up opening the gift my friend had bought her which was in fact clothing. Now I am not sure if you can remember receiving clothing as a child, but it isn't fun, and her look said it all. I adore this photo, her face says it all and amazingly I was armed with the camera to capture the full horror on her face. When my friend saw it she did laugh as she too can remember receiving clothing and not being impressed either!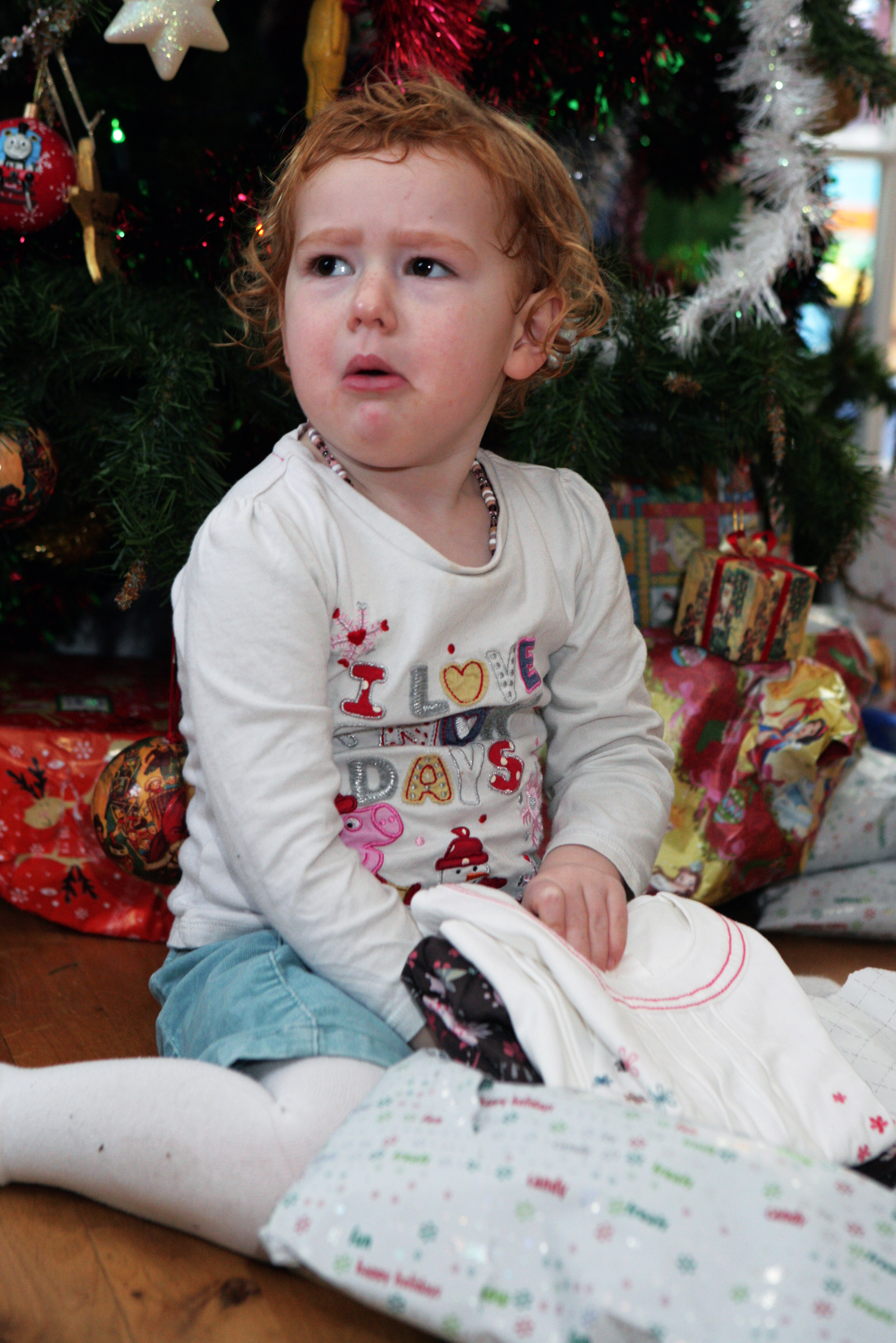 For most year my plans work and they open something that gives them some happiness, and in fact the clothing was lovely – just not quite what she was expecting to open!
Another one of our traditions is that we always do thank you cards in front of the tree every year to send out to our friends, these get great fun to look back on, here are the last few years worth! Eldest is Matthew who is soon to be 14, then Charlotte who is 11, William is 9 and Eleanor will soon be 7!
This is my entry to win a day trip to Lapland in the Transun bloggers competition, which closes on 21/10/14. To enter the competition, write a blog post about your favourite Christmas traditions or memories and tweet with #TransunXMAS – simple!