When I saw @AOatHome were running a food bloggers competition I felt I had to get the girls in the kitchen baking. All you have to do is come up with a great looking recipe and then tweet your link with the hashtag #aoshowstopper. Charlotte is 11 and Eleanor is 6, both of them love chocolate and brownies are a simple and great looking treat for any guest. We decided to add Rolos to them to give them a nice gooeyness to the centre. I always dislike complicated methods or recipes that have really obscure ingredients that you need Google to help you understand, with us simplicity is key. Now you have a couple of options when making brownies; if like me you are always in a rush and are trying to do 100 things at once you have the option to cheat slightly. I always have a packet of brownie mix in the cupboard as a standby mixture for when guests turn up or the children want to do some ad-hoc cooking. Or if you prefer you can make them from scratch, whichever you choose, it is a straightforward recipe and one that you are bound to have the ingredients for. We added Rolos to our mix, but if you have Smarties or m&m's you could try them instead!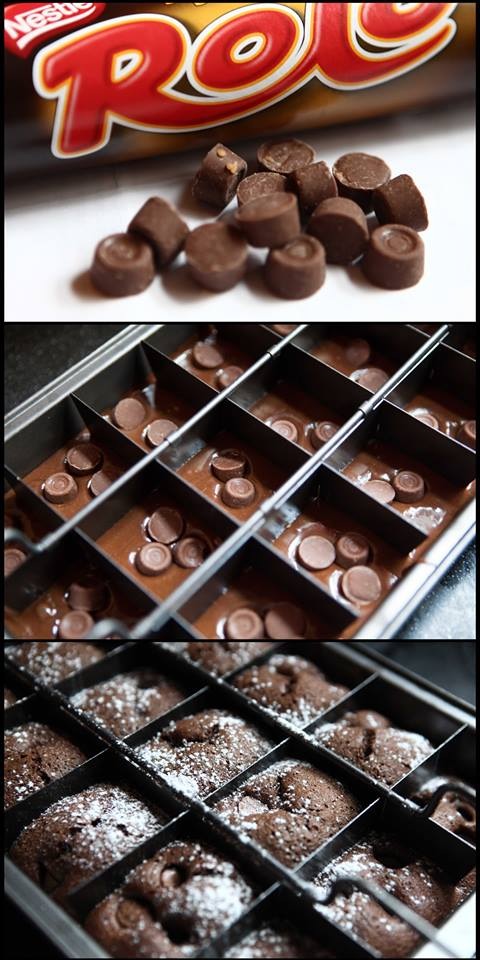 Ingredients – The non-lazy version!
1 packet of Rolos
125g butter
80g cocoa powder
100g milk chocolate
100g plain flour
2 eggs
200g brown sugar
A small amount of fudge (optional)
Method
Weight the butter out and melt so it is easier to mix, break and melt the chocolate too. If you microwave them be sure not to overheat and burn the chocolate as it is easy to do. Tip the plain flour and cocoa powder into a bowl trying to make sure there are no lumpy bits. Add the eggs and the brown sugar and whisk until creamy, add the butter and chocolate from the first bowl. Pour the mixture into a brownie tin and bake for 10 minutes at 180ºC, then carefully take out and add the Rolos and finely cut fudge (optional) to the mixture while it is part baked. Now bake for a further 5 minutes which will make the Rolos melt slightly.
There we go easy chocolate brownies that look and taste just perfect!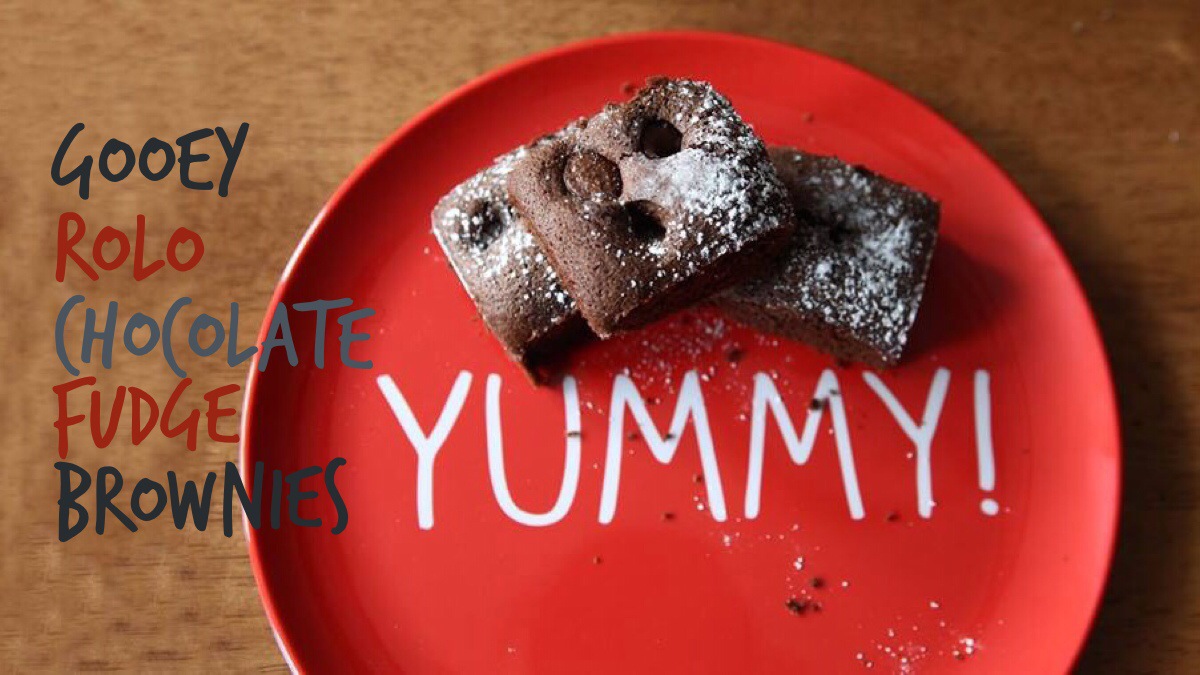 This is my entry to the @AOatHome food bloggers competition'