When I noticed that BritMums were running a competiton #AngelDelightMoments to try out a new flavour of Angel Delight I just had to take part. I always remember my mum making lovely set puddings with Angel Delight when I was a child, it was a lovely treat and one I always looked forward to having. In those days (the 1970's) the flavours were a bit more limited, I remember always getting the strawberry flavour and occasionally the chocolate one. But now things have changed and Angel delight has come up with the funky new Bubblegum flavour. As soon as I saw the competition I headed for the nearest supermarket, only to find they didn't stock the new flavour. Luckily in the post the next day came my sample pack as I was one of the lucky 100 to receive a couple of free sachets of the new bubblegum flavour, a superb dessert bowl and straw.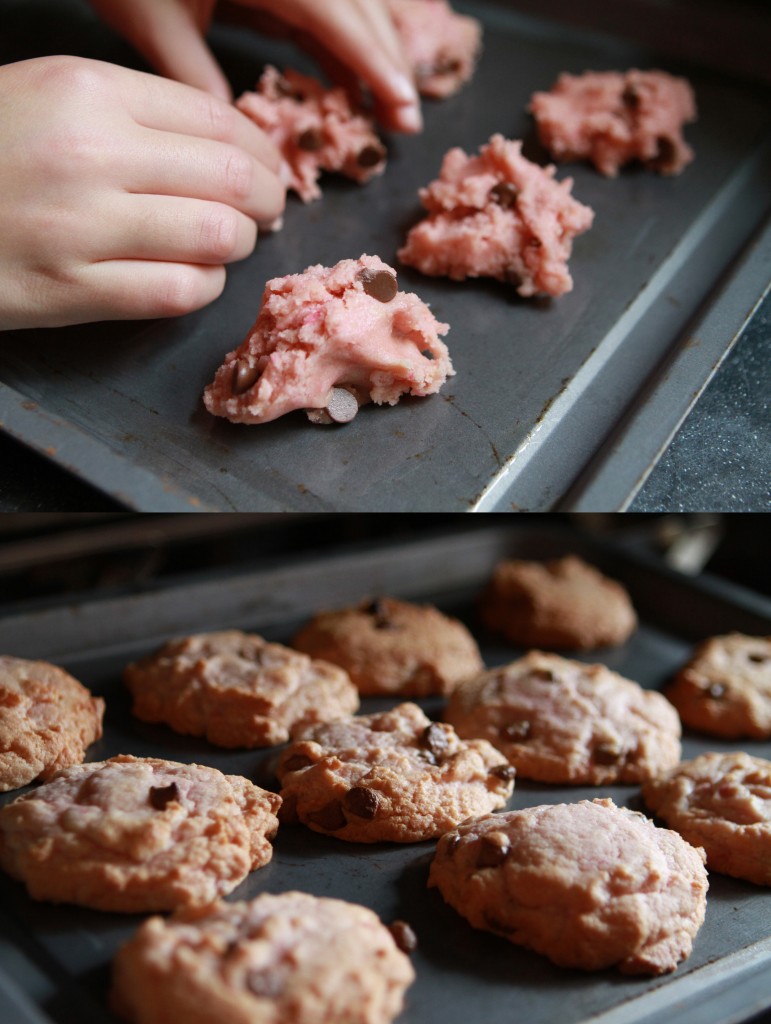 I asked my daughter Charlotte (age 11) what she wanted to do with the sachet. She suggested making cookies, I was a bit surprised as I have never tried baking with Angel Delight before but thought I would take on the challenge.
I used a standard recipe for cookies and added the Angel Delight and a tiny amount of pink food colouring.
Ingredients
190g plain flour
130g caster sugar
50g butter (soft)
1 large egg
1 small bag of chocolate chips
1 teaspoon of baking powder
1 sachet of Angel Delight
Method
My daughter mixed all the ingredients together making sure the butter was super soft, we added milk to get the mixture to the right consistency for cookies and then laid them onto a greased baking sheet and baked at 180°C for 15 minutes. We baked them and cooled them – then we tasted them. WOW! Yummy Scrummy!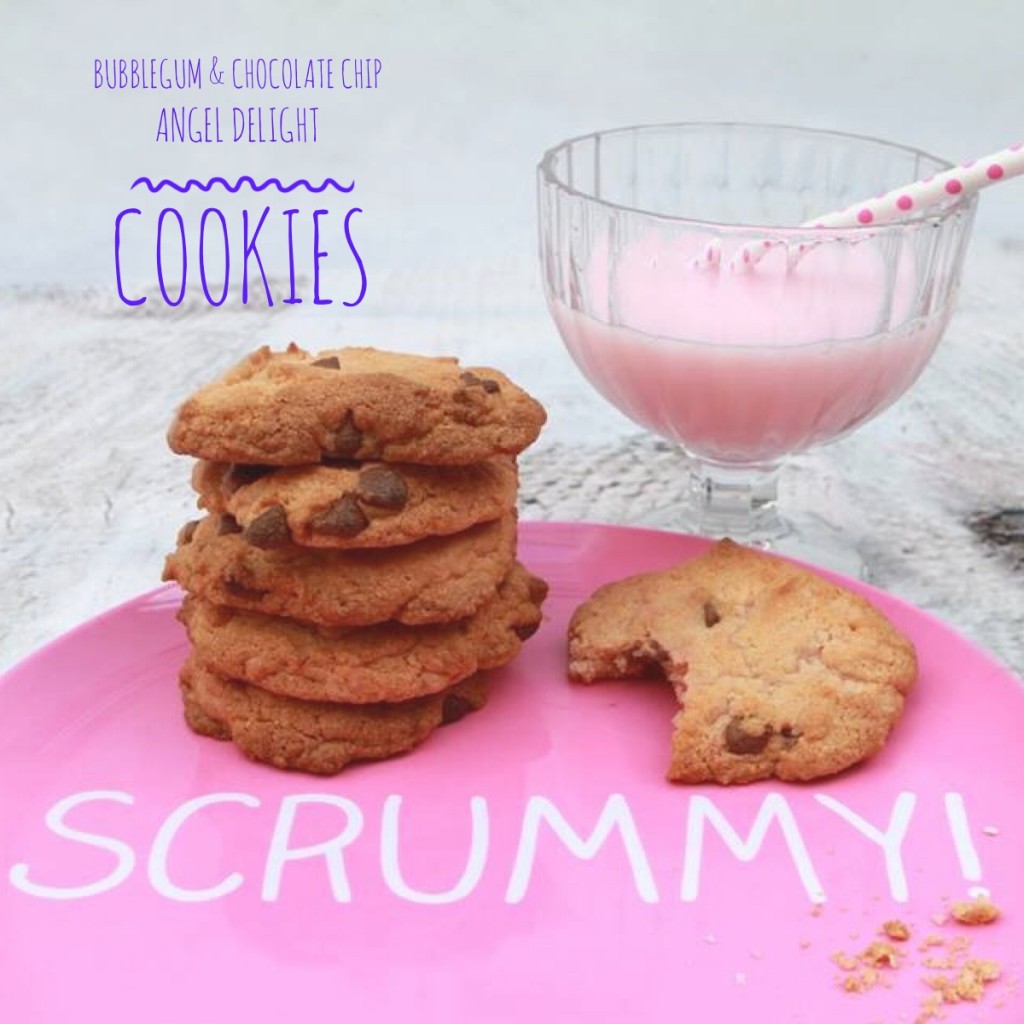 "This post is an entry for #AngelDelightMoments Linky Challenge"