I never lay claim to being a good cook, but I am experimental with new ingredients, so when I saw that Kikkoman were running a bloggers competition to find a superb recipe using their soy sauce the challenge was set. If you want to take the challenge too, please check out their blog.
It is no secret – I love chicken, and chicken cooks very nicely in the slow cooker, so I decided that my creation would be a slow cooked chicken dish. I also love the flavour of sweet and sour sauces. Now I realise that oriental cooking wasn't required for this challenge, but I thought I could get an extra tangy flavour by cooking the chicken slowly in crushed garlic, the Kikkoman Soy Sauce, honey and a small amount of tomato sauce.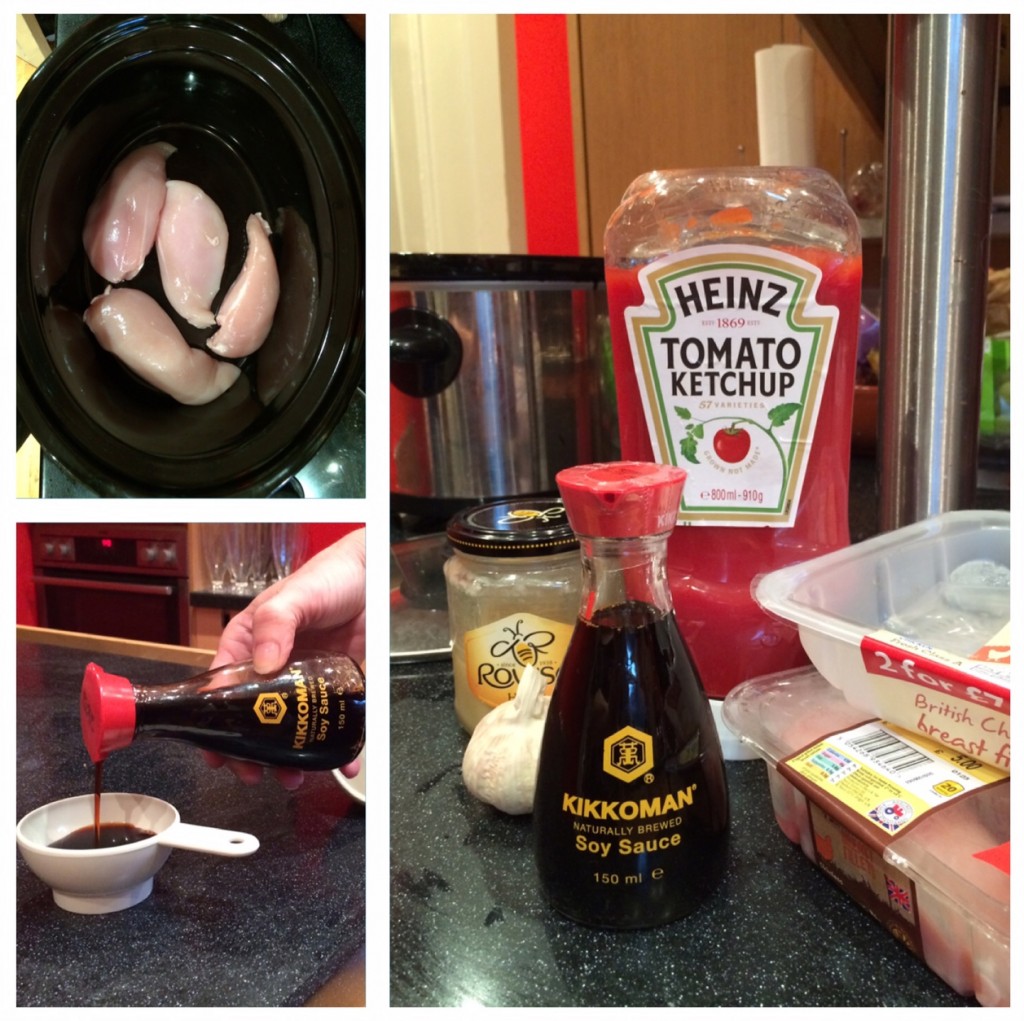 Ingredients (I never weigh ingredients so quantities could vary depending upon your preferences)
4 chicken breasts, or legs/thighs depending upon preference
1 cup of Kikkoman Soy Sauce
1 cup of runny honey
1/2 cup of tomato sauce
3 crushed cloves of garlic
a teaspoon of basil
Method
Slow cooking is such an easy art and it is ideal for a busy family as it is such a low effort cooking method. Certainly using a slow cooker to cook chicken is a great idea as the meat cooks slowly which allows it to retain its flavour.
My method for this dish was incredibly straightforward. First you add the chicken to the bottom of the dish, combine the other ingredients and pour over. Slow cook on low power for 6 hours. I just combined it with 'boil in the bag rice', but equally you could use spaghetti. Simple – you have a lovely warming meal which has the amazing flavour of Kikkoman's finest soy sauce, My 4 children and husband loved it and gave it the thumbs up!
We will be having this creation again!