We all love a bit of glitz, and The Real Effect are certainly able to provide that. For over 20 years they have provided stunning hand crafted jewellery using tried and tested methods. The craftsmanship is just stunning making their silver creations sit alongside CZ gems, crystal and glass but with the look that is much more pricey than the price tag. I have looked at their website in awe of the creations which for me rival real diamonds that you dare not wear for fear of loosing them.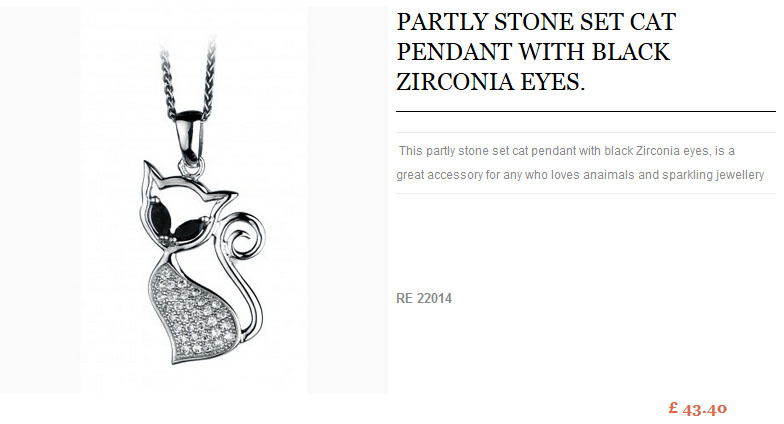 My first item I have chosen is the cat pendant, I love this and I know my daughter would also be trying to borrow this as it is super cute, kitsch and just a little different. I like the modern styling to the cat and the glitziness to its body.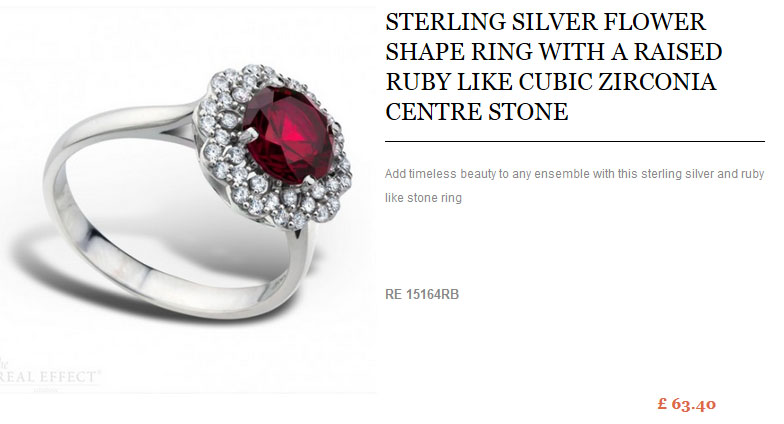 One of my other favourites is this flower ring, I love red and the colour looks beautiful combined with the CZ stones around the edge. I could definitely see this on my finger!
So I will dedicate this rhyme to The Real Effect
'Oh how I love the gems at The Real Effect;
For allowing me to wear sparkles that I select.
From cubic zirconias to gemstones a-many;
There's no need to pay top dollar for any.
There's heaps of great choice on the website for you;
So click here and browse and make sure you look too.
So, make it a sparkly Christmas this year;
And add to your list to bring you good cheer.'
This is Slummy Mummy's (anna) entry into The Real Effect bloggers competition.