I just love clothes and when I saw that Lavish Alice were running a bloggers competition to win £100 worth of style I felt I had to enter. All you have to do is choose 3 items from their range (which is very easy) and enter here – so here is my choice, which is just perfect for the Christmas office party or going out and seeing friends.
The Black Scuba Grid midi dress looks like a great cut and would be very flattering and the Black suede effect shoes are a steal at just £10, I especially love them as they have the ankle strap. The Jewel Fan earrings are stunning as they add just a hint of sparkle to the outfit.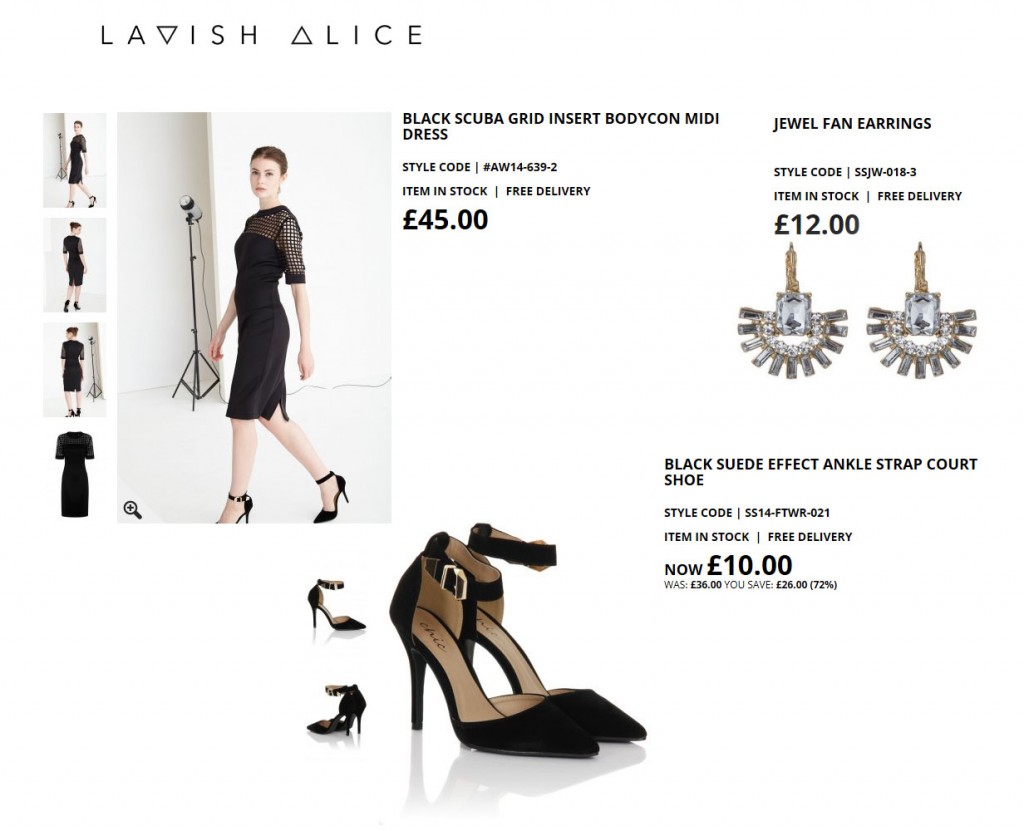 This is my entry to The Lavish Alice bloggers competition – More information and t&c's can be found here.