We adore CentreParcs and try to go every year. We have four children who love bombing down the water slides and trying out all the activities. When I saw that Tots100 were running a competition about making memories I felt I had to have a go at it. We read Steph Tilley's ideas and love them, I especially like the jar idea, every year we do something similar at the beginning of the holidays. I get each child to write down several things they want to achieve by the end of the holidays. This works brilliantly and they always come up with new ideas. However, this blog post is more about recording memories – my children love the idea of scrapbooking, so that's what we did.
We are currently on holiday in Rome; it's a shame really that the closing date isn't a bit later as we are away until the day before school begins. So I am attempting this with an iPhone on a slightly dubious wifi connection!
I read the tips on making memories with interest as just before we went away we did our usual trip to poundland to get some bits & bobs. The children begged me to buy them small jotter books so they can log and write a daily journal of their time here. I always take photos, in fact this year I have been using a gopro as it's great in the pool, the children are already begging me to print photos when I get home.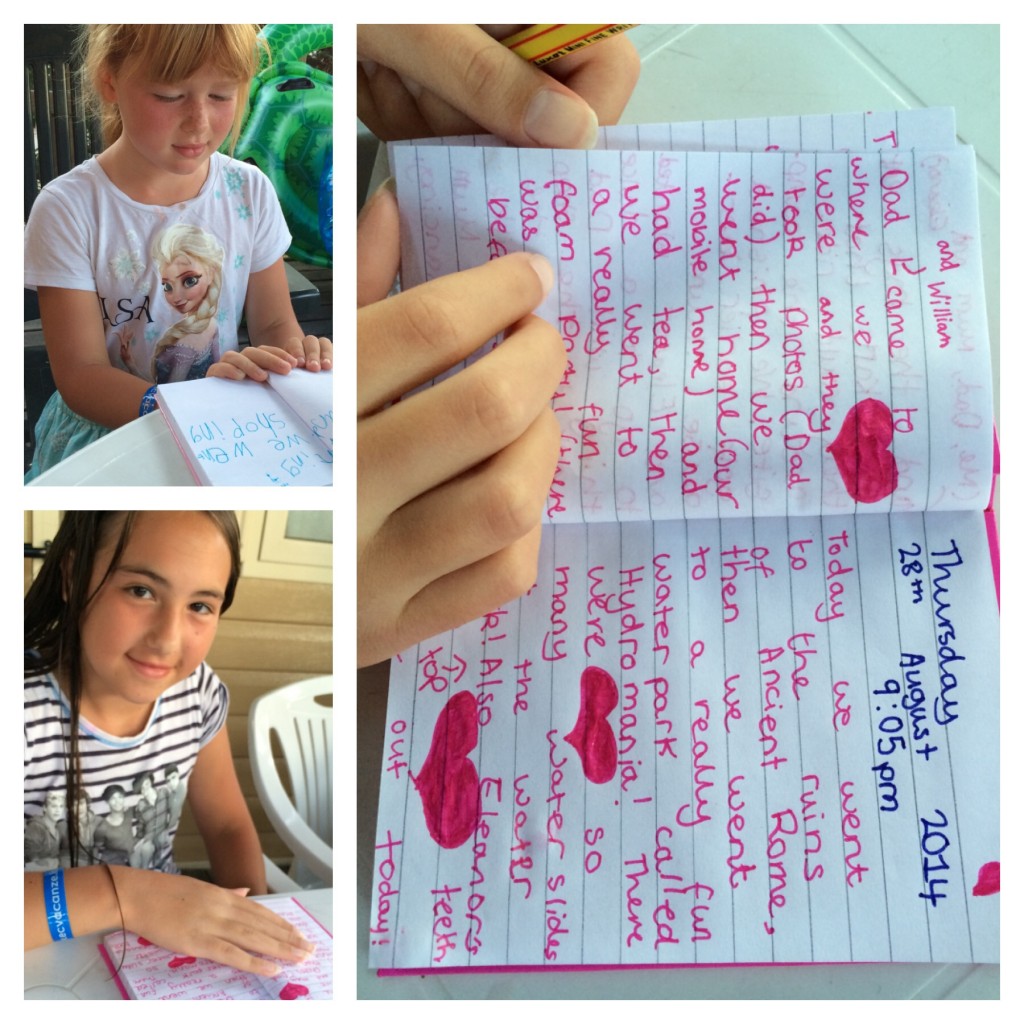 So far this holiday Eleanor age 6 has lost both front teeth, apparently in Italy it's not a tooth fairy but a tooth moose that collects them! We have seen lots of Roman ruins at Ostia Antica, swam in the hydromania water park, befriended lots of cats and generally had a lazy time by the poolside.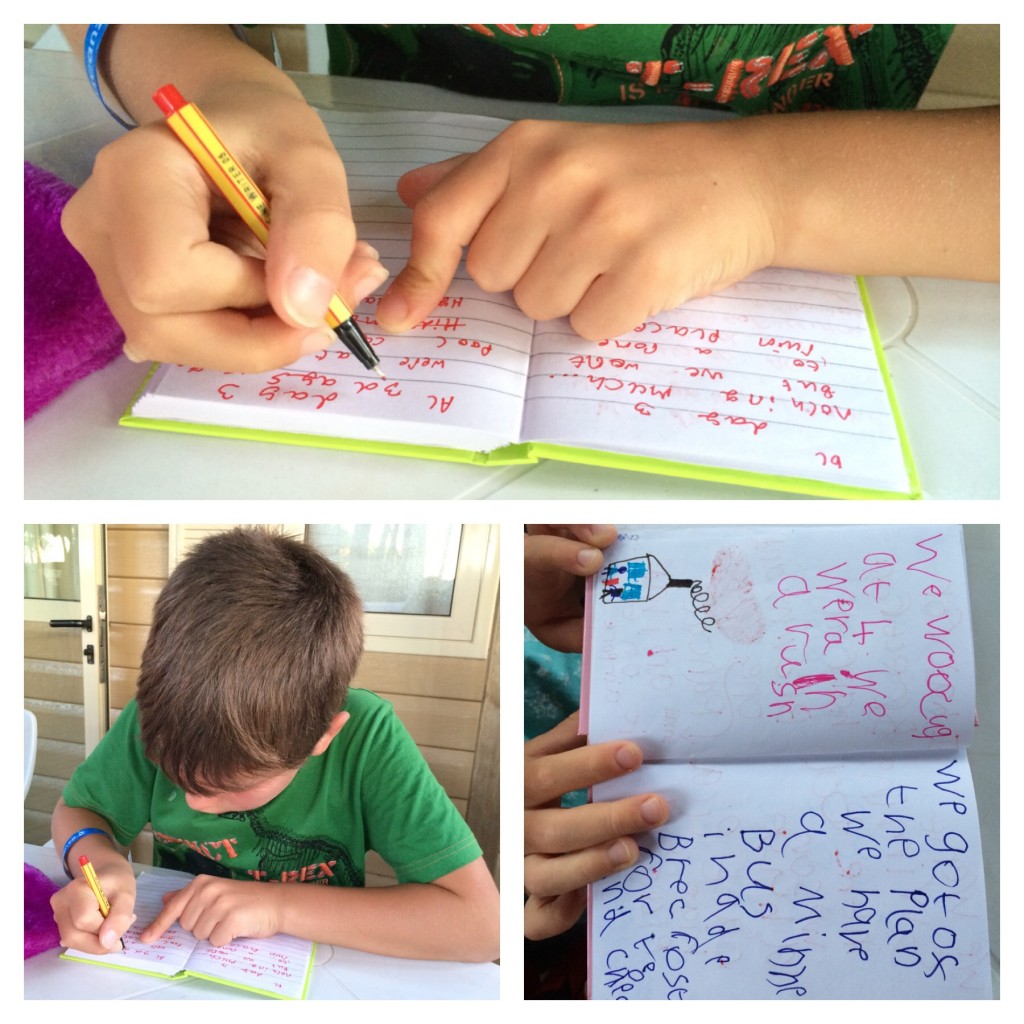 These are photos taken tonight of the children updating their journals today, they are drawing pictures,adding tickets and writing about their experiences.
"This is my blog entry for the August Center Parcs Family Breaks Club monthly challenge. My preferred village is Elvedon!"