Yale are running a superb new competition all about doors. The prize is fantastic too, £2000 to use towards a new front door!  Well, we have two front doors, we aren't greedy – it's just the way it worked out when we did our extension. The original front door is white and old, the step is rotten, the letter box hangs off the inside since the postman was a bit too vigorous at pushing the post through and the paint is peeling – so we could really use a new front door. In fact I was so desperate to enter I am writing this while on holiday in Italy!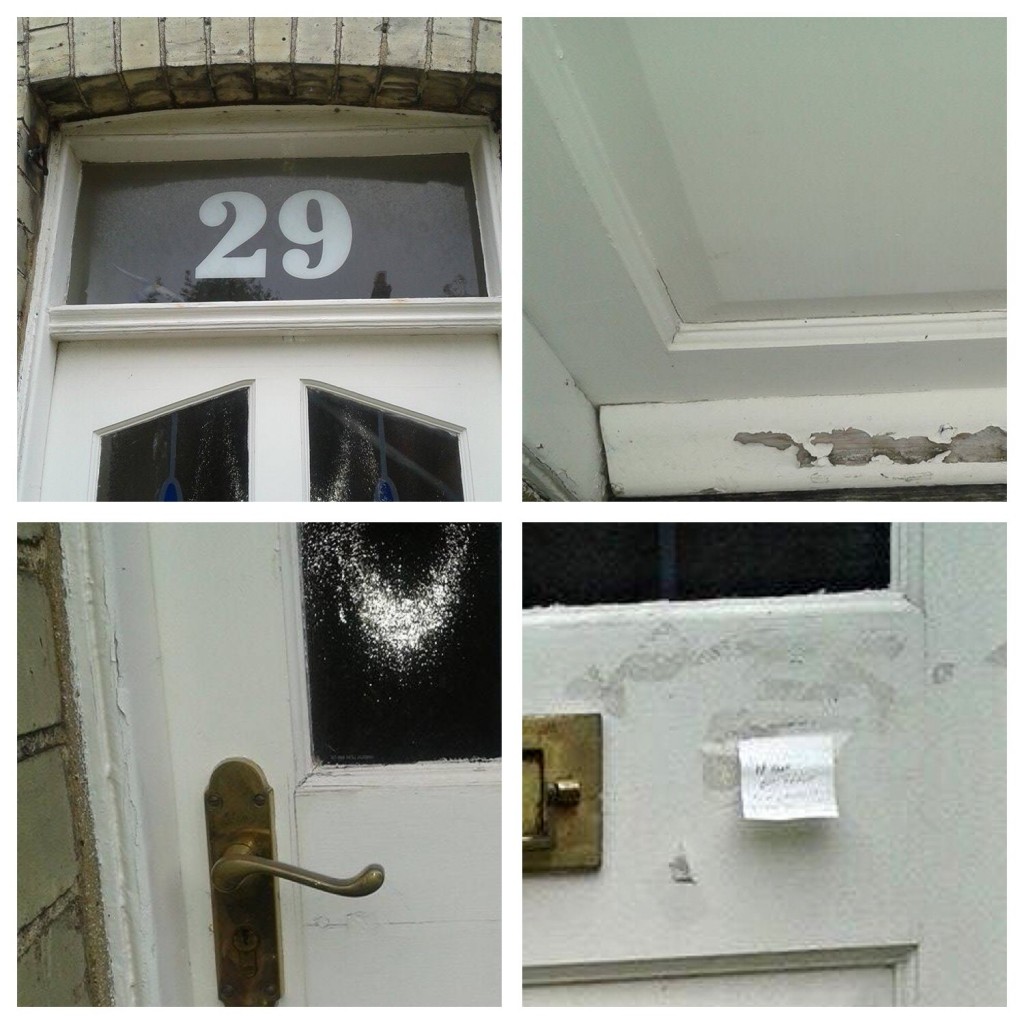 Our new front door is lush – it's red (they always say you can tell someone's character from the colour they choose from their front door) I'm not sure what red says about me as I chose it! The man came round with the books and there was a completely bonkers front door in it, it was really modern and wouldn't have suited the house at all, and above all I knew hubby would really dislike, so I pretended to my husband that I chose it. I told the salesman after seeing this bonkers choice he would agree to anything including the red that I really wanted – and it worked like magic. The salesman was amazed as my final choice was so far removed from what hubby would have chosen! (I know how to get things passed in our house!)
I've also had a few other funny incidents that have happened at the front door. I remember being desperately sleep deprived with a new baby and hearing a knock at the door; it was the postman, but in my state I didn't realised that my boob was still out from breastfeeding. He looked a bit shocked and averted his gaze!
More recently I had bought onesies for my friends boys; the eldest of which is not far off my size. I decided to give it a try on, it was a full on gorilla suit. Well, my mum was due round and as soon as I had zipped it up (taking care not to wreck the labels) there was a knock at the door. I went thinking it was my mum and instead it was the scout leader dropping something off. Boy did he laugh, and I don't think he has ever forgot to as he still jokes about it!
this is slummy mummy's entry for yales door competition