I'm all on for making quick meals – life is way too short to spend it slaving away in the kitchen only to have the children turning their noses up at what is presented. So when I saw TOTS100 were celebrating crisp sarnie week with Seabrook Crisps I just had to enter the competition with a favourite sandwich of mine. If you want to enter you need to do so by the 1st September – you can find out more about the competiton here.
Apple, mayo and Seabrooks Canadian ham crisp sandwich
So to make my quick and easy apple, mayo and Canadian ham crisp sandwich all I did was I used mayonaise, grated apple and Seabrooks Canadian Ham flavoured crisps…here is some instructions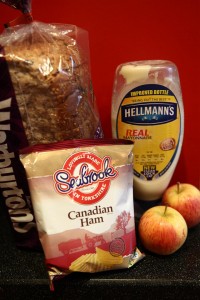 1. Get your ingredients together, I used apple as it goes with Ham crisps really well and some mayo to bind the apple together – it stops it being too messy.
2. Grate the apple with a standard grater and combine with the mayo.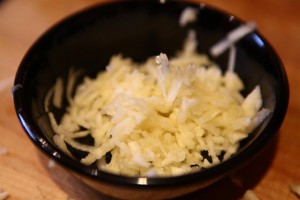 3. Arrange the bread, and spread on the apple and mayo. Then tip on the full packet of Seabrook Canadian Ham crisps. Arrange it so all the slice is covered.
4. Crush the two slices together to break the crisps up a little and press them into the bread and apple.
5. Slice your sandwich in half, eat and enjoy . . . fabulous, quick and easy!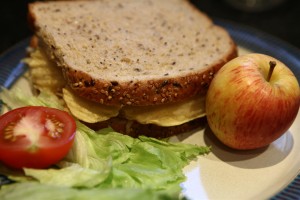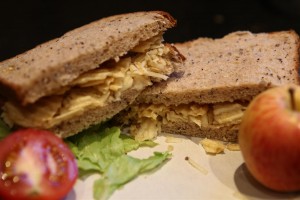 "This recipe is an entry into the National Crisp Sarnie Week competition with Seabrook crisps"