Our children love the outdoors, they have a trampoline, swings and slides but would simply love what I would call a 'wendy house' to call their own. Our garden is always in a constant state of chaos so it might actually give us a shove in the right direction to sort it out!
Below is Eleanor (age 6), William (age 9) and Charlotte (age 11) with their entries.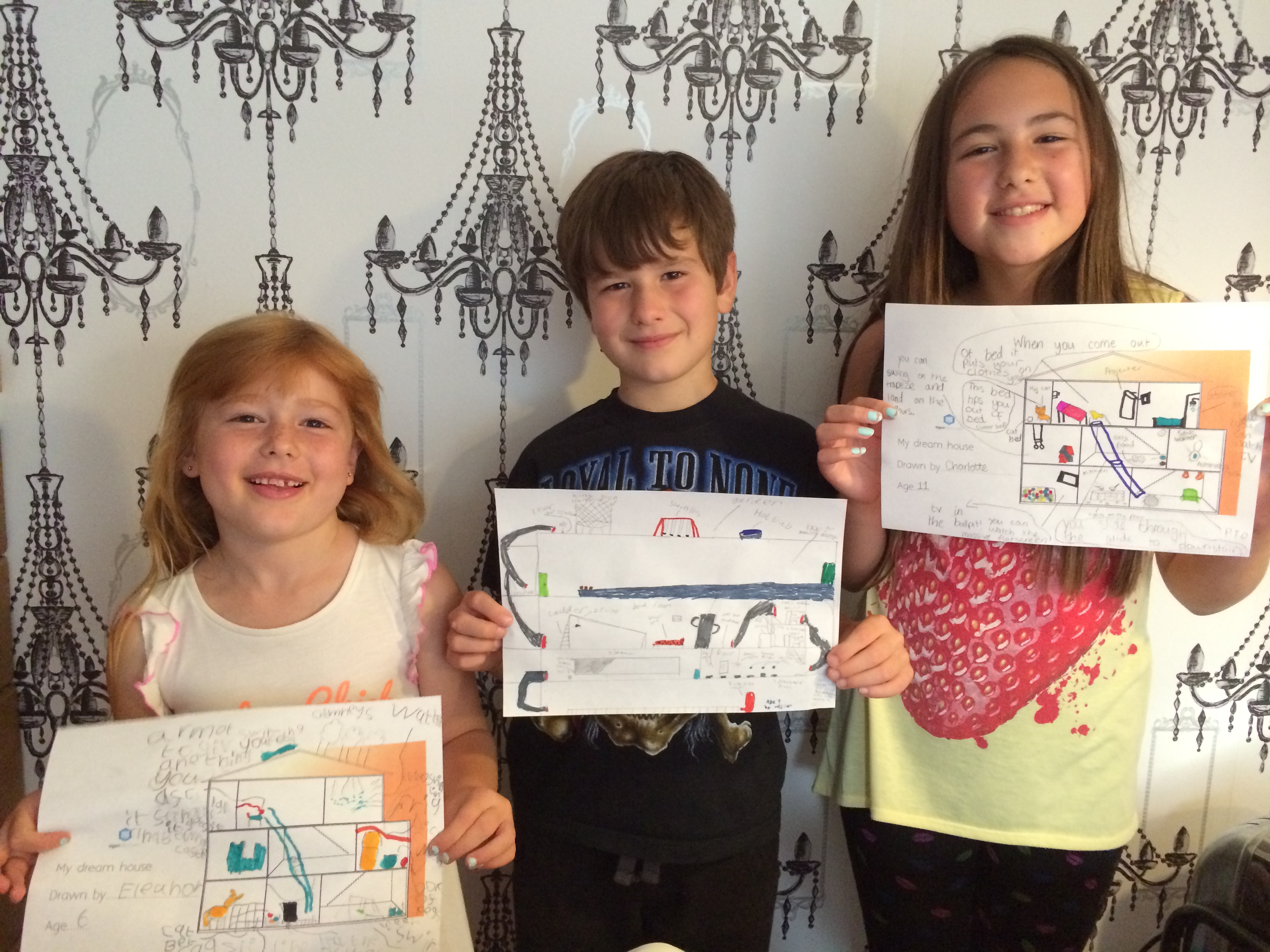 Anyway, it is a great competition, all you need to do is get the children to use their imagination to come up with a picture of their dream house. Ours were very excited at the prospect of incorporating a phone to call into school and tell them you are sick, slides from one level to another and projectors and hot tubs. They certainly got into the swing of what they would like in a dream house – no homework or housework was mentioned as well! If you want to enter too, the link is here.
Below is Charlotte's (age 11) entry for her dream house – my favourite feature is the automatic dressing machine, it reminds me of Wallace and Gromit!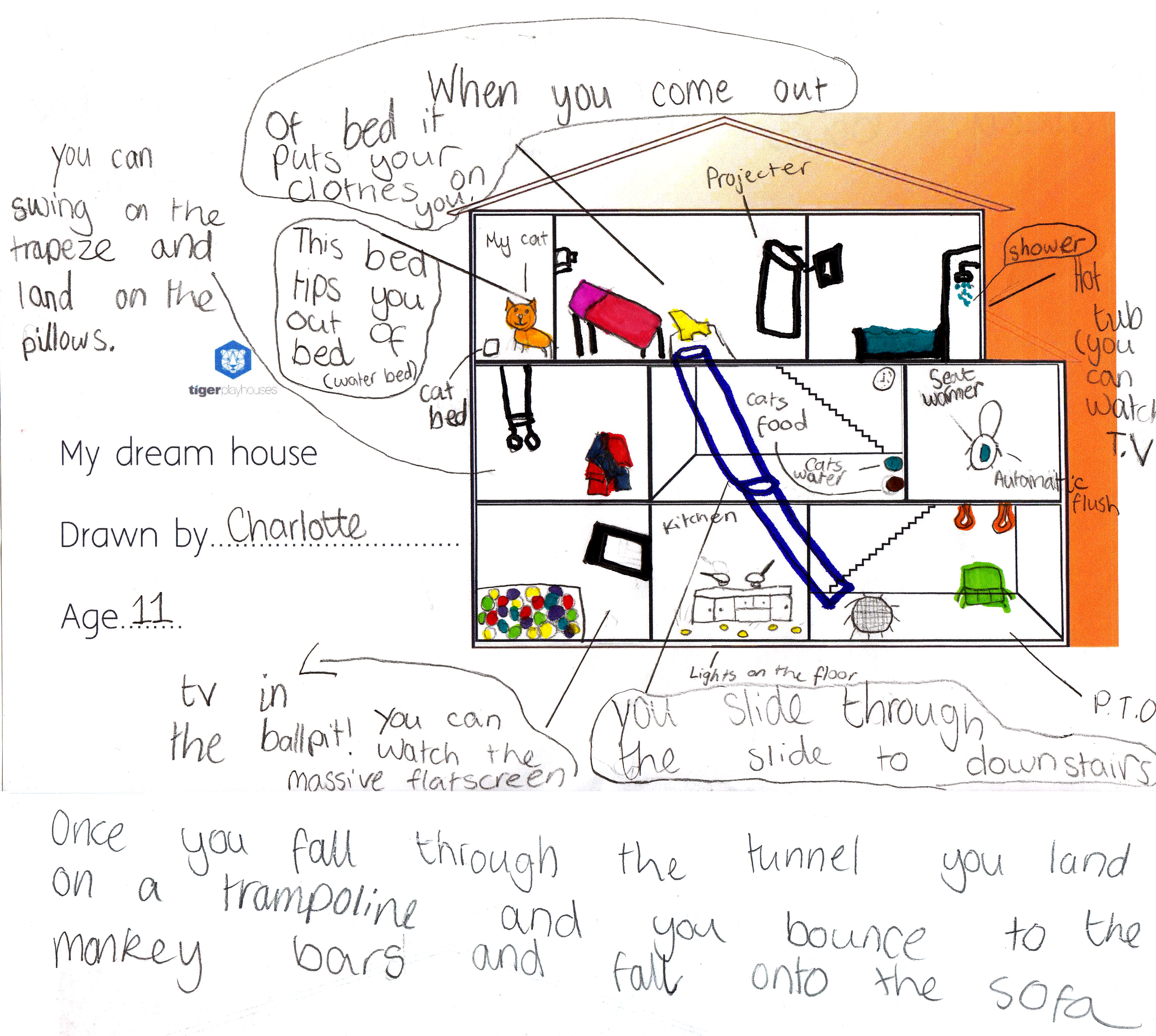 Below is William's (age 9) entry – my favourite feature is the telephone that calls into the school on your behalf – very Ferris Bueller's Day Off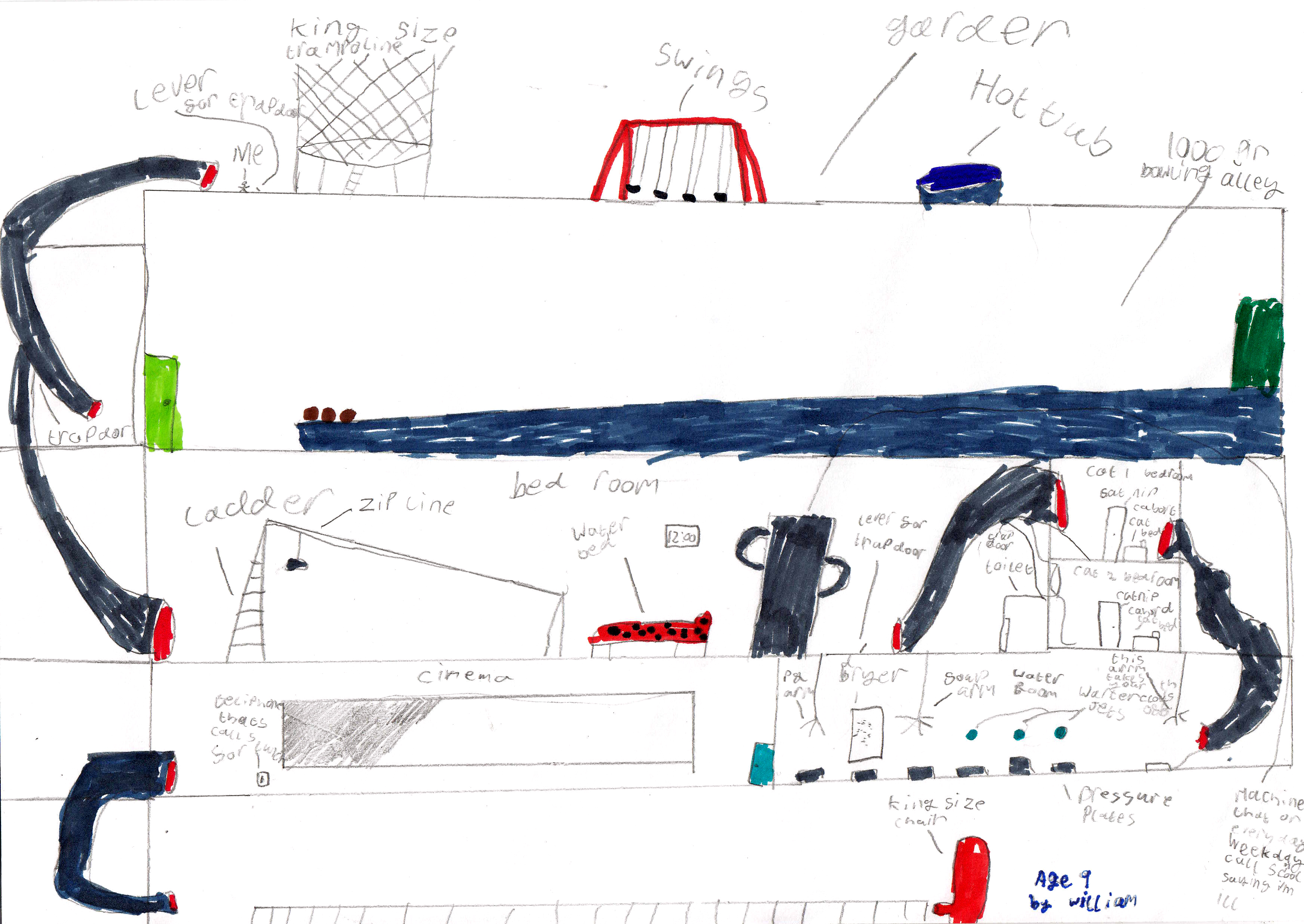 Below is Eleanor's (age 6) entry to the competiton – I love the automatic dishwashing and washing line she has in one room and three chimneys for some reason!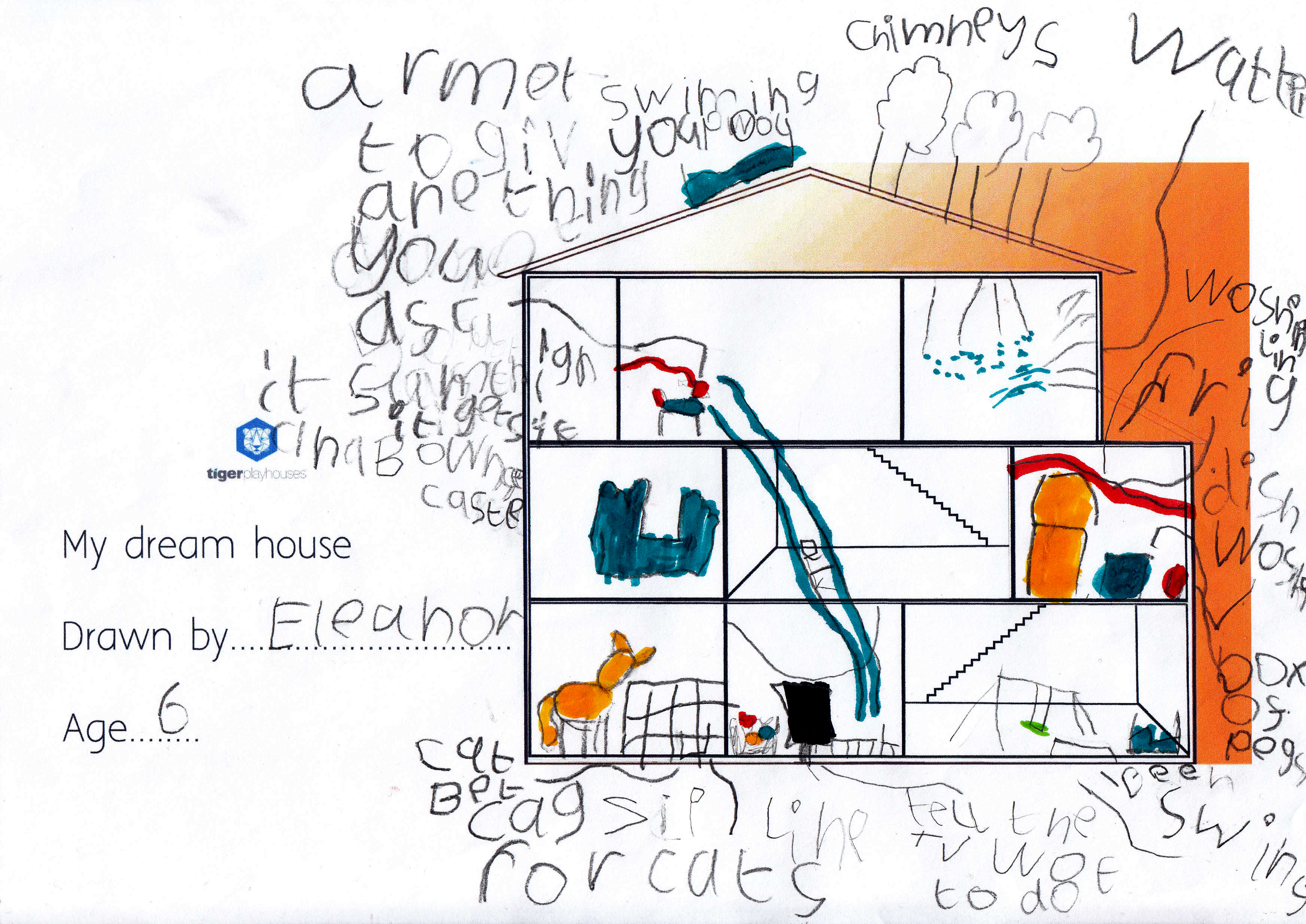 The children had great fun doing this competition, it always amazes me with what they come up with!
 I hope it is ok to enter all three on the one blog as they all wanted to be part of the competition. Please take this as Slummy Mummy's entry to the Summer blogger competition: Win a Tigercub Hideout House!