We all love a challenge and something to entertain the children over the summer holidays so when I saw Tots100 were teaming up with Robinsons Fruit Shoot to challenge our children to keep busy by doing a list of challenges I thought I had to join. If you also want to enter the details are here, but hurry it closes on the 18th August and you have to do at least 10 of the activities listed!
Meet my children, I have four…my eldest has now hit teeanage years so he seems to live in a different time zone to the rest of the family. Matthew is 13, Charlotte is 11, William is 9 and Eleanor is 6. The three that took part are seen holding Fruit Shoots for their time and effort!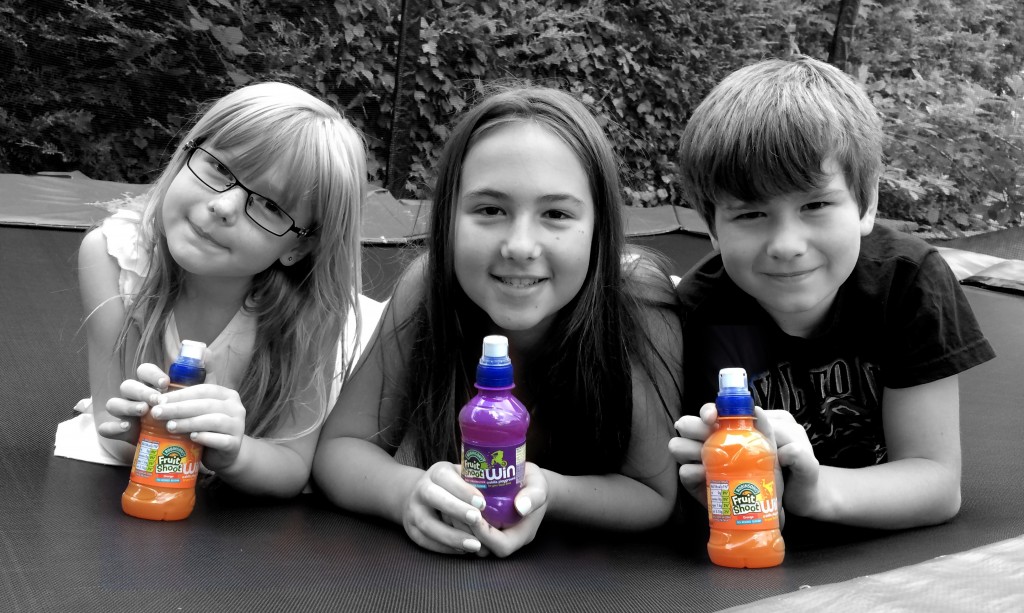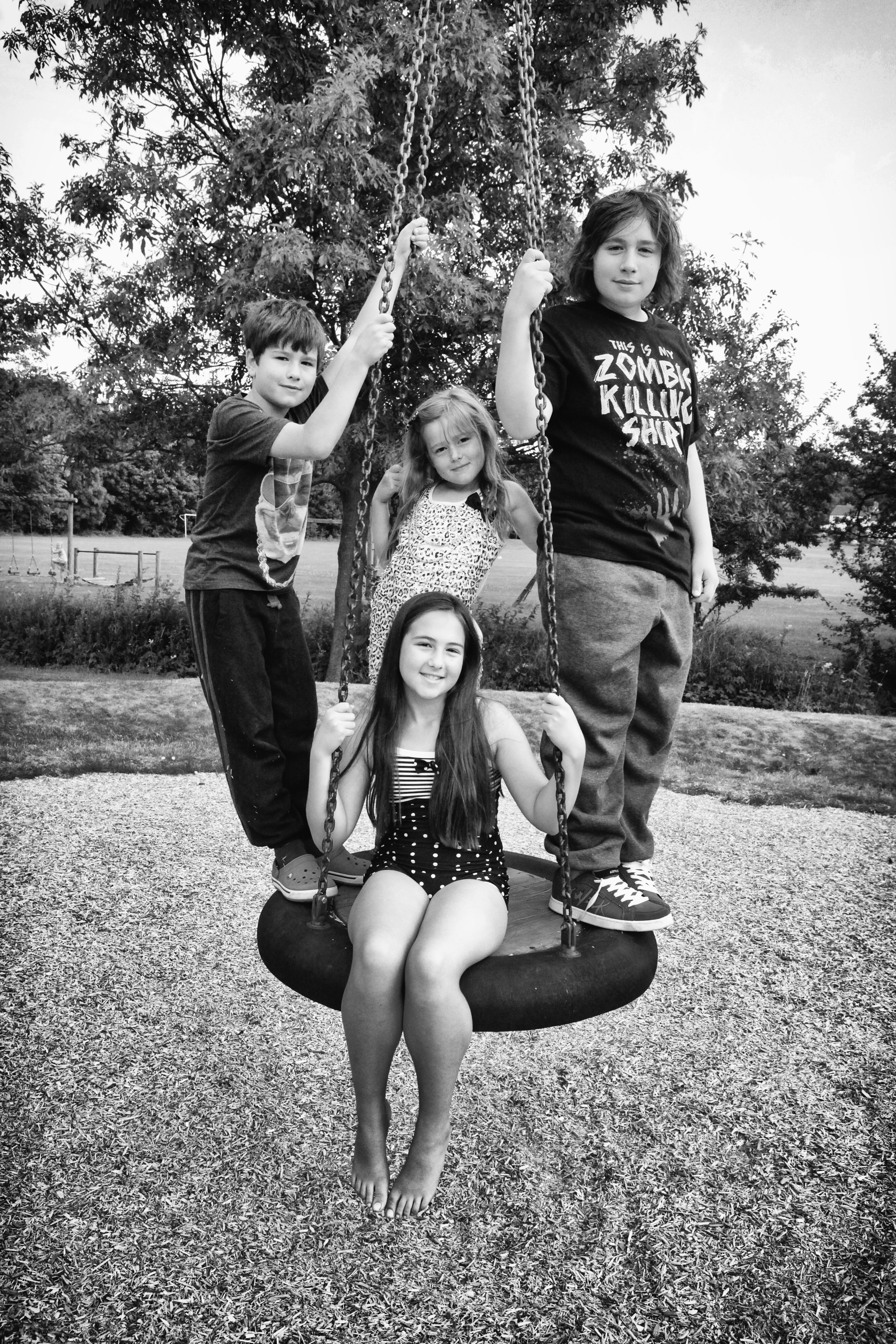 We began the challenges on the first day, The younger children were especially willing to have a go at them.
Challenge 1 – Show us your best skateboard moves (twitter)

We entered via twitter –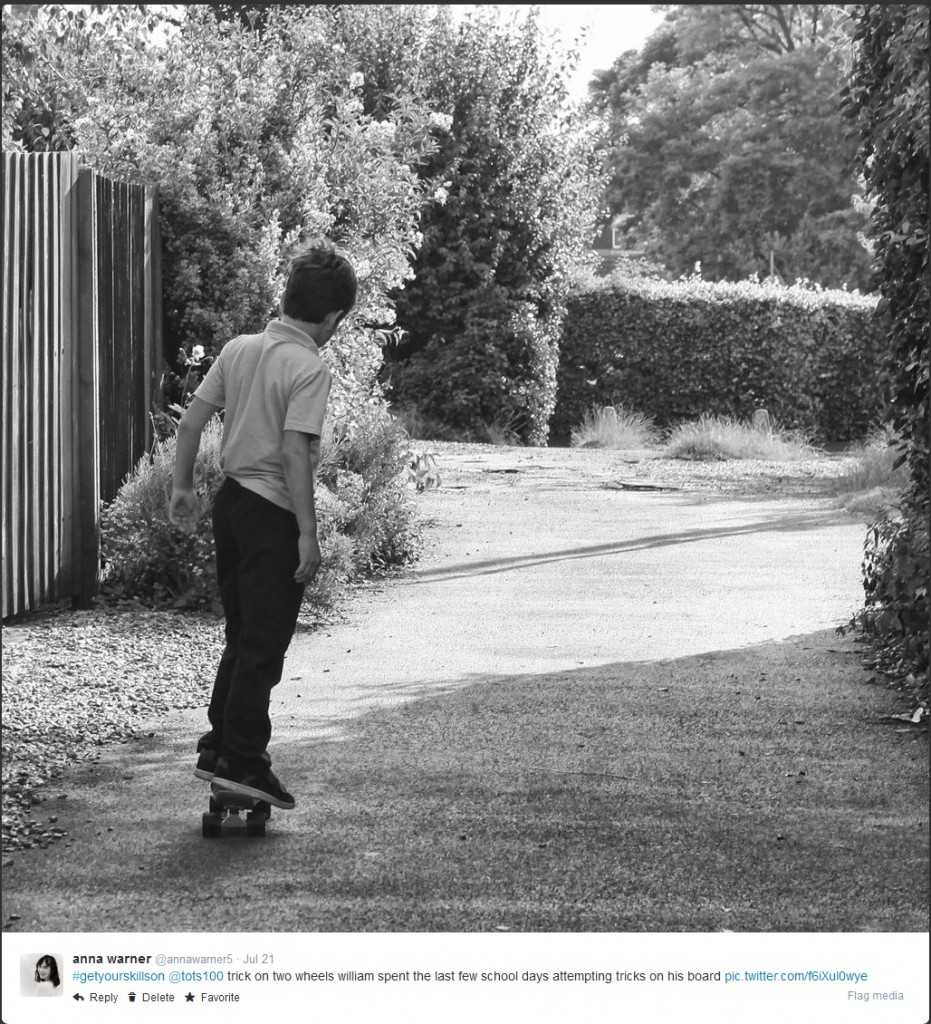 #getyourskillson William spent the last few days at school attempting tricks on his board. He has managed to stay upright on it now which is big progress from lots of accidents to start with. He is now mastering trying to go down kerbs with it and jumping back on afterwards!
Challenge 2 – Can you put a biscuit on your face and eat it ? (instagram)

William just loved the challenge (well, who wouldn't!) Here is our entry! I think the outtakes are funnier than when he actually managed it – I would say no biscuits were harmed in the making but we managed to get through 3 jammie dodgers in the process! Brilliant fun and a great way, to slow them down eating the biscuits! I think this challenge was the most fun of all of them!
Challenge 3 – Roll down a hill (twitter)

The children love rolling down hills so were quite keen on this challenge 'roll down a hill' sent via Twitter. They rolled and rolled some more – I always say if they don't come home tired and dirty it's not been a good day out!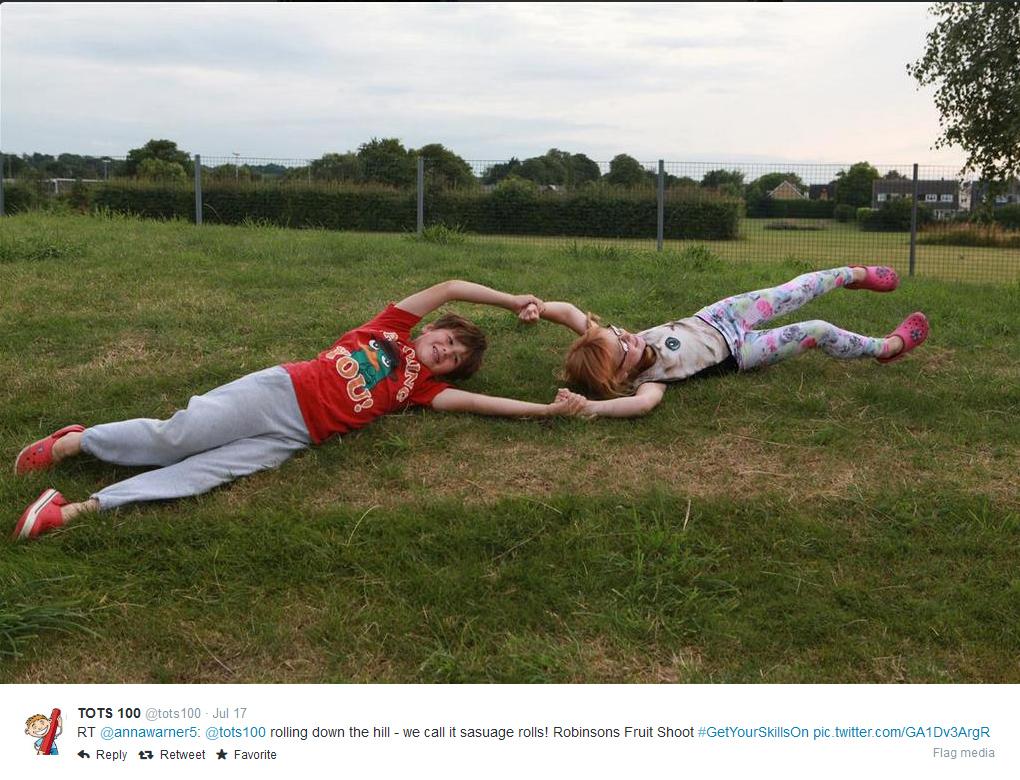 Challenge 4 – Do a head stand (twitter)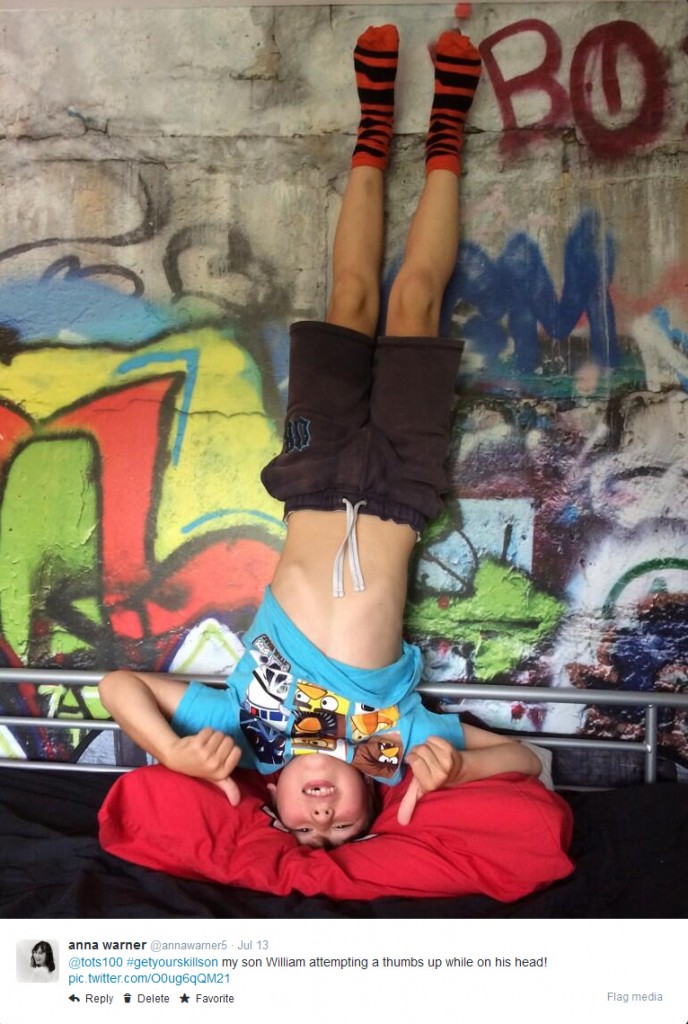 William was also keen on the task 'Do a head stand', he chose the safety of his bedroom and the comfort of a pillow, gone are the days of doing this outside like I used to! Photo entered via twitter.
Challenge 5- Hula hoop for 15 seconds (vine)

Eleanor loves the hula hoop so was keen when she saw this challenge, we entered via Vine which I have only used a couple of times but it did a great job. Eleanor loves hula hooping and managed to keep it going for almost a minute without dropping it!

Challenge 6 – Climb a tree (twitter)

William and Eleanor love trees so didn't need asking twice when we went to Pecorama in Lyme Regis. They saw a tree, I mentioned it and they climbed it, Eleanor is always more cautious than William! Entered via Twitter.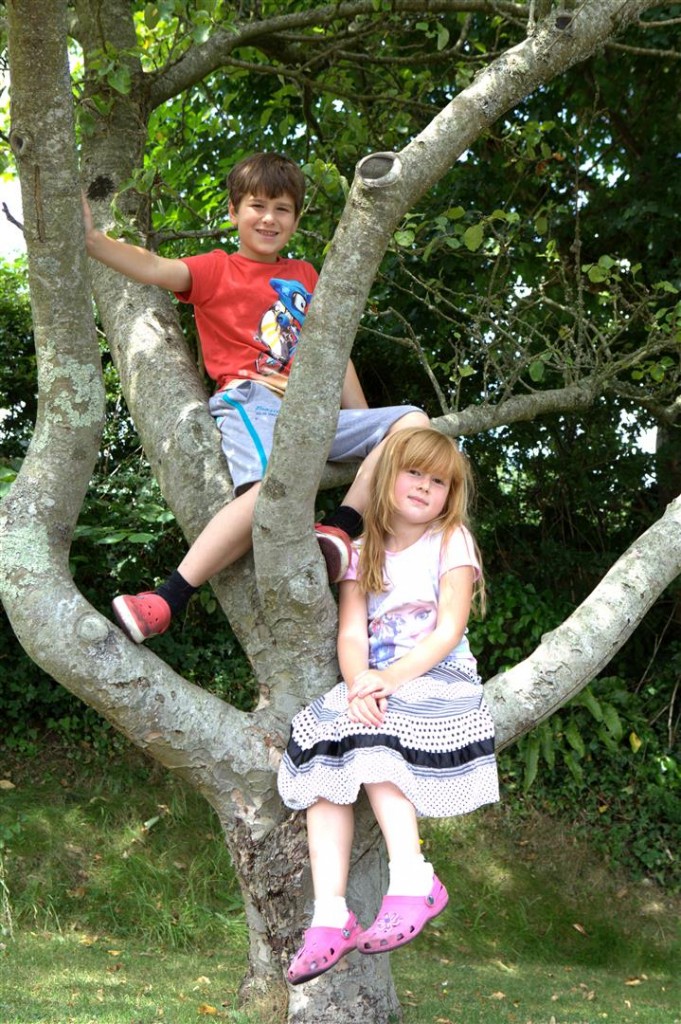 Challenge 7 – Swing as high as you can (twitter)
My daughter Eleanor at the park, she loves it! Entered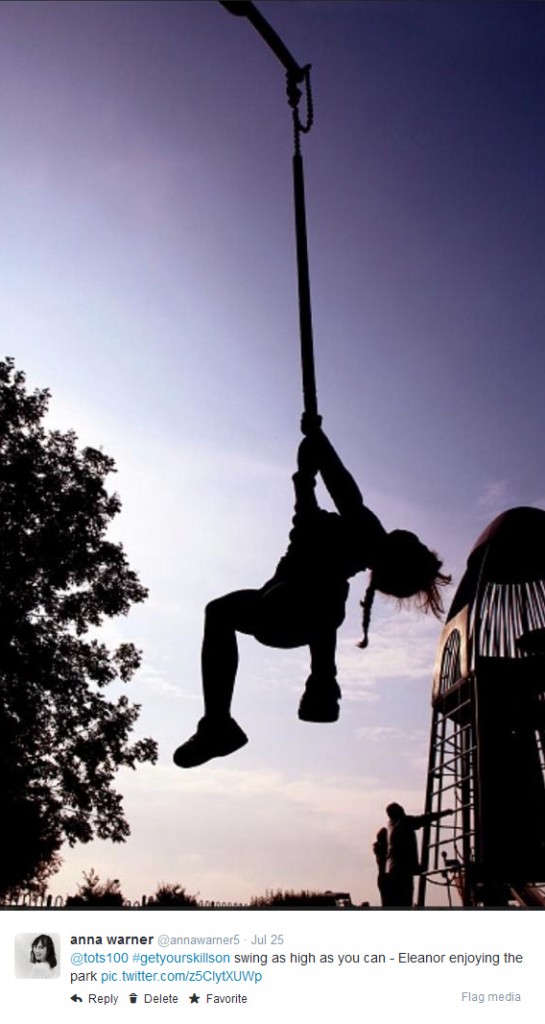 via Twitter.
Challenge 8 – Can you do a handstand and drop into a crab? (instagram)

Charlotte loves gymnastics and has been trying to do this for a while, she can just manage it on the trampoline but is hoping to be able to do it on the flat soon too.
Challenge 9 – Show us a new street dance move? (instagram)

I think the answer is no to the cc, but we had great fun trying it out, and William did some other cool moves in the process! William chose the safety of the trampoline to attempt a baby freeze and cc and general street moves.
Challenge 10 – Build a sandcastle (twitter)

This is Eleanor building a sandcastle on the beach in Clacton, she had a lovely day. The sandcastle didn't stay up long but she enjoyed making it!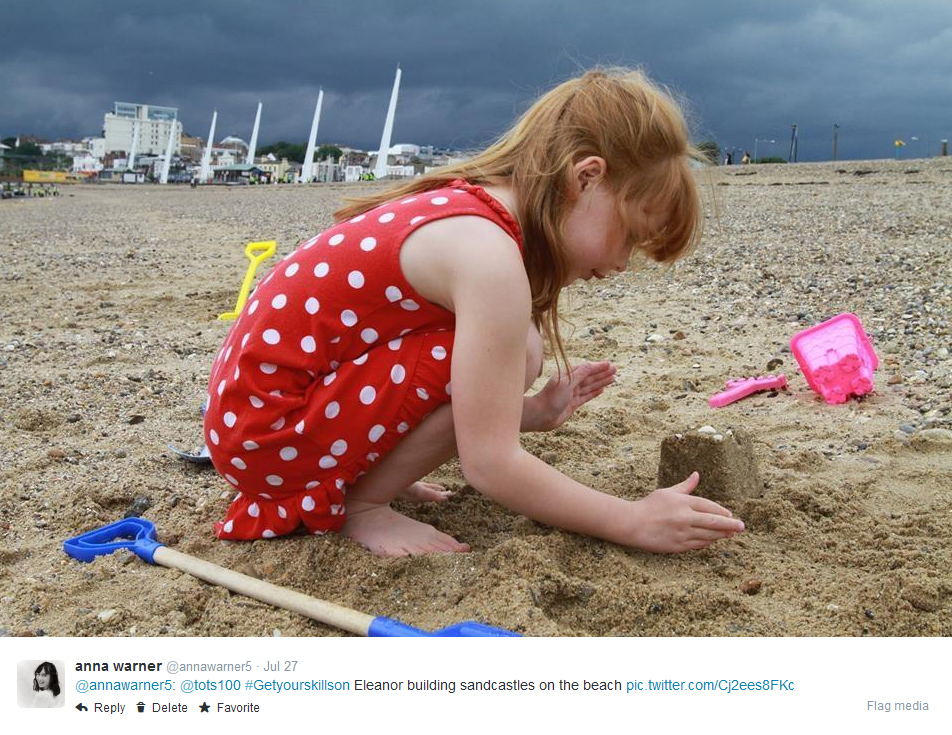 Challenge 11 – Knock down some pins or skittles (twitter)

We booked bowling for over the holidays so it was perfect timing to catch a celebratory pose of Eleanor when she managed to knock quite a few pins down in one go! She did really well this time and even did a few bowls without using the children's frame to help.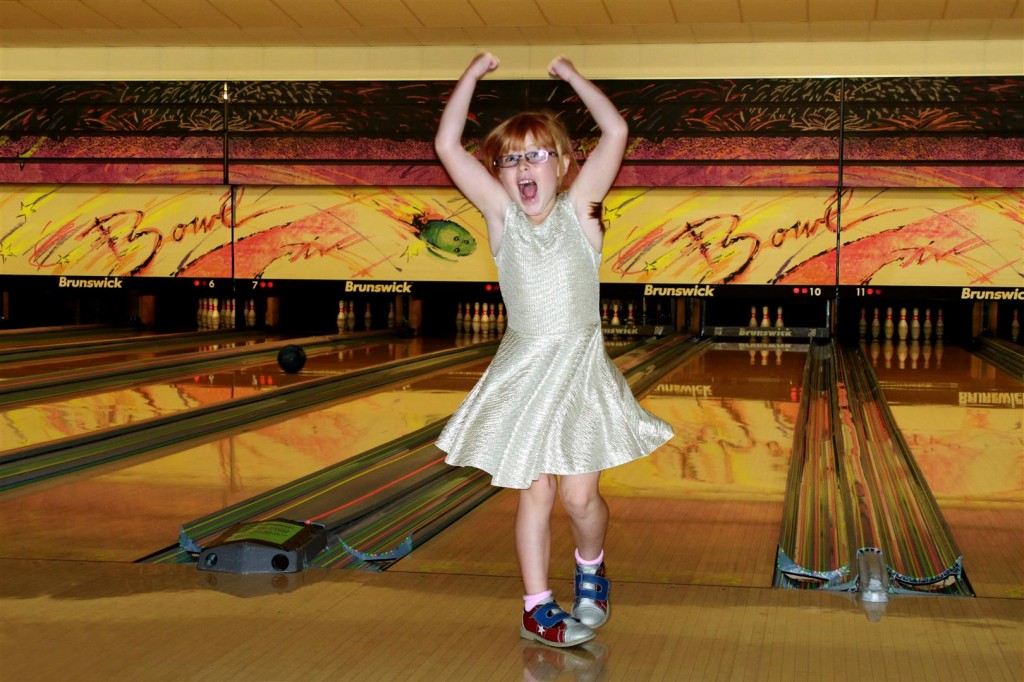 This is my entry to the Robinsons/Fruit Shoot Tots100 competition.