Ok, I admit it – all of us really dislike football in this house. In fact sport in general is a no no, I mean we are quite happy to take part in sports, Matthew and William are keen BMX'ers, and William also enjoys boxing. Both the girls love gymnastics and Charlotte loves her majorettes. But mainstream sports are just quite tedious to watch on telly, I have never understood people who watch a game and get so worked up about it. I assumed that something in the football world is fast approaching as all the shops and supermarkets seem to be filled with England merchandise. I asked a friend the other day who was also as clueless, then I saw this competition and realised we are about to be hit with world cup mania!
All of us however love Italy, we have been a few times and we are in fact booked to go to Rome this August. The sun, the sand, the food, the friendly people and the architecture…I could go on, we just love it, it is such a beautiful country to visit so we would jump at the chance of going again.
I have written a small poem for my entry!
Please choose us to avoid the world cup
Watching it on telly makes me want to throw up
Its so boring watching grown men kick a ball
Throwing themselves on the ground pretending to crawl
Injuries, fights, red cards
and offside rules
Instead let me fly to Italy,
food culture and lots of photography
kids playing in the pool, and some time out of school
nice weather, people and no world cup
means things are really looking up
Please choose us for an al fresco holiday
Its our way of choosing to runaway
For a lovely relaxing time with family
Thanks to tots100 we can avoid the insanity!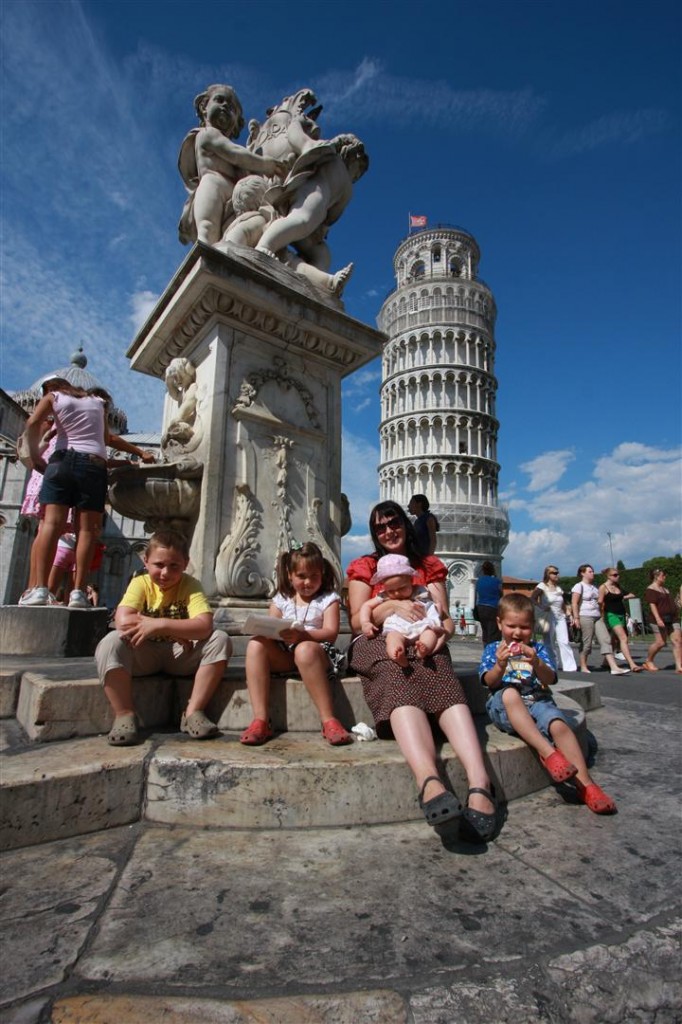 This is me and my four children the last time we went to Italy.
We would love to win a holiday with Tots100 blogs. The prize is only available in World Cup week, but I am willing to plead with the head teacher that we really need this break.
'This is my entry to the Al Fresco Holidays and Tots100 World Cup challenge'