When I saw that Britmums were asking for bloggers to write about breakfast time I felt I had to have a go, I was also lucky enough to be one of the first 100 people to apply to do the #MorningStories challenge and receive 3 lovely big boxes of belVita biscuits free of charge. Check out belVita on facebook.
Now breakfast time in the 'Moo' household is chaos enough, there are 4 children, and me and mr to get ready for work and school but we all try to eat together. Since receiving the belVita I have tried to keep them for the challenge but my eldest son, Matthew age 13 keeps eating them. I have now replaced two boxes with fresh ones and every time I turn my back someone has eaten them! Somehow I think I am going to be buying them indefinitely!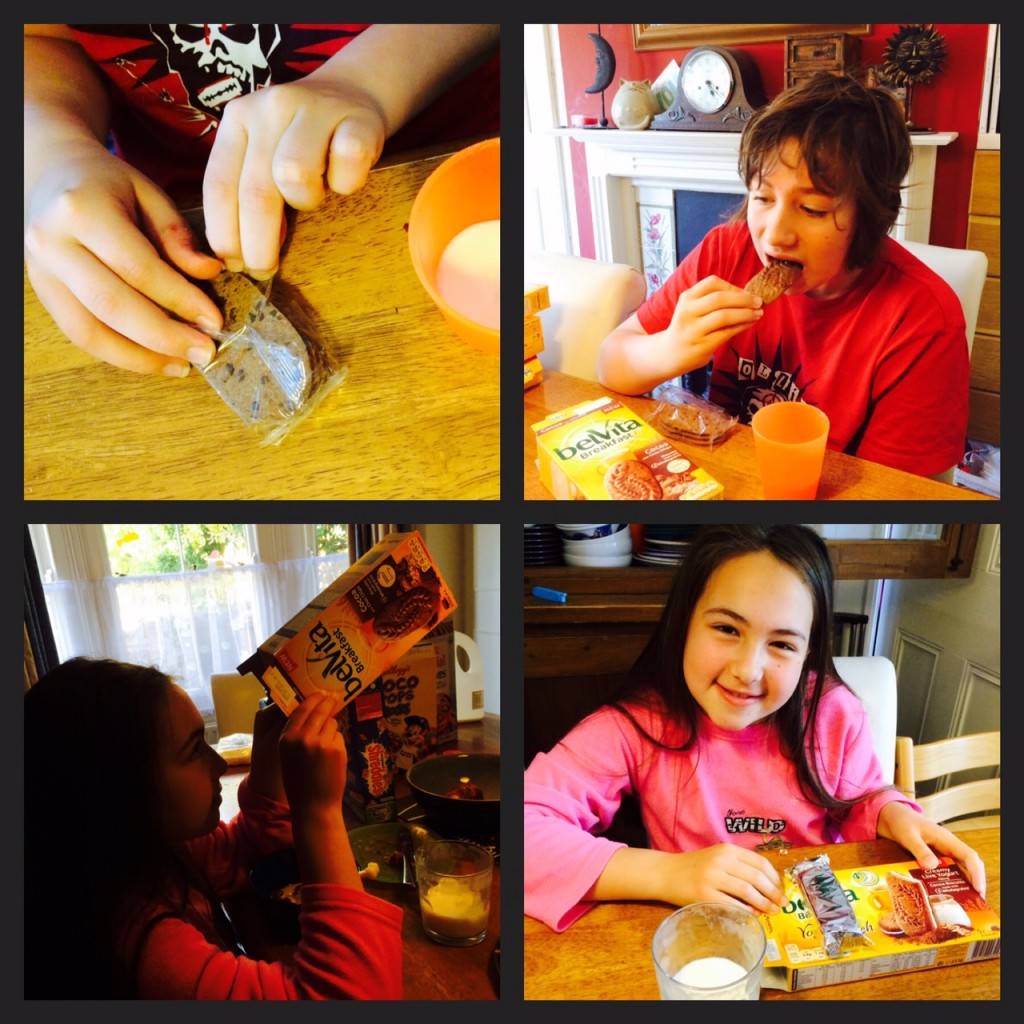 Our morning usually starts at 7.00, we all shower and change and head downstairs for breakfast, usually we have cereal. Mr has toast and the children have a combination of cereals, porridge and bagels. It is usually a bit rushed as last minute homework gets remembered and vital pieces of clothing seems to just vanish come morning.
Just recently though Charlotte has been doing extra SAT's lessons to improve her maths, she has to be at school for 7.30. So these biscuits have been fabulous as she has been popping a couple in her bag for after her extra maths class. Hopefully belVita as helped her improve her grads too!
My children (especially Matthew) loved belVita, they literally vanished before my eyes. All the children commented that the chocolate chip ones shown in my photos were their firm favourites. They make a convenient breakfast as they are an easy and quick option for us busy large families.
"This post is an entry for #MorningStories Linky Challenge sponsored by belVita Breakfast. Learn more at www.facebook.com/belVitaUK."