BritMums are running a lovely winter themed competition. Lucky bloggers can even get free samples in exchange for posting a blog entry, if you're interested you can find out more at the BritMums competition page. But hurry the competition closes on the 28th February.
We had great fun doing this and waited until half-term for an opportunity to get out and about with enough daylight. I asked my girls; Charlotte (age 10) and Eleanor (age just 6) what they fancied doing for this and their idea was to take their bears out for a teddy-bears picnic, the weather was reasonable and we chose a nice spot amongst the snowdrops to lay down our blanket. The girls role played and served the bears with lots of treats including the Barny bears we got mailed, I do have to let you into a secret though…most of the Barny bears had already been eaten by the time we did the challenge as the children love them and think they are delicious.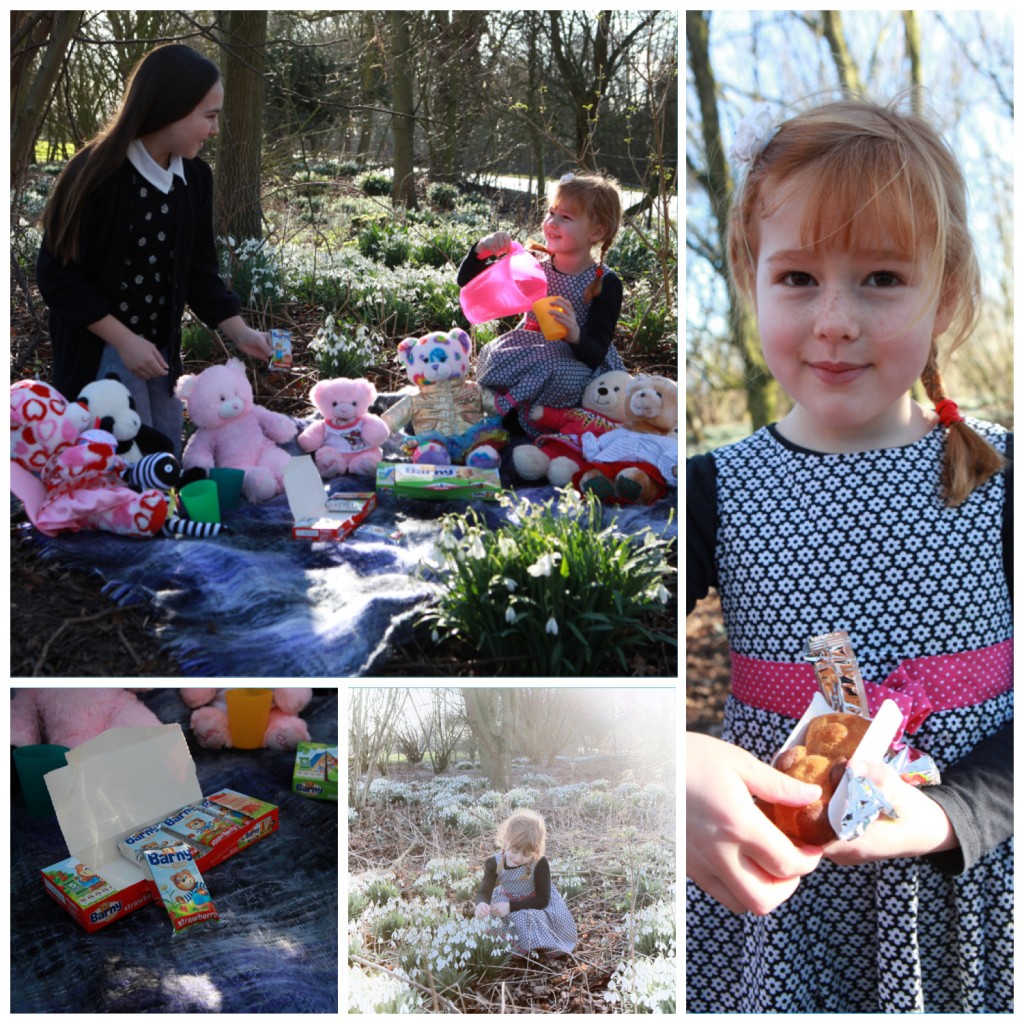 "This post is an entry for BritMums 'Winter Little Adventures Challenge' sponsored by Barny, individually wrapped bear-shaped sponges with a hidden filling. Find out more about Barny here.