Tots100 are running a great 'Show Us Your Foodimals' competition in conjunction with Cloudy with a Chance of Meatballs 2, so we just had to have a go, my children just love pancake day and as it's just round the corner it seemed like a perfect excuse to dust down the frying pan and get the children involved in some basic cooking – it's great fun making strange shapes and finding new and interesting ingredients to add. This year we decided to have some fun, so I bought a copy of OMG Pancakes by Jim Belosic and then topped up on food colourings and some chocolate drops for some experimentation in the kitchen.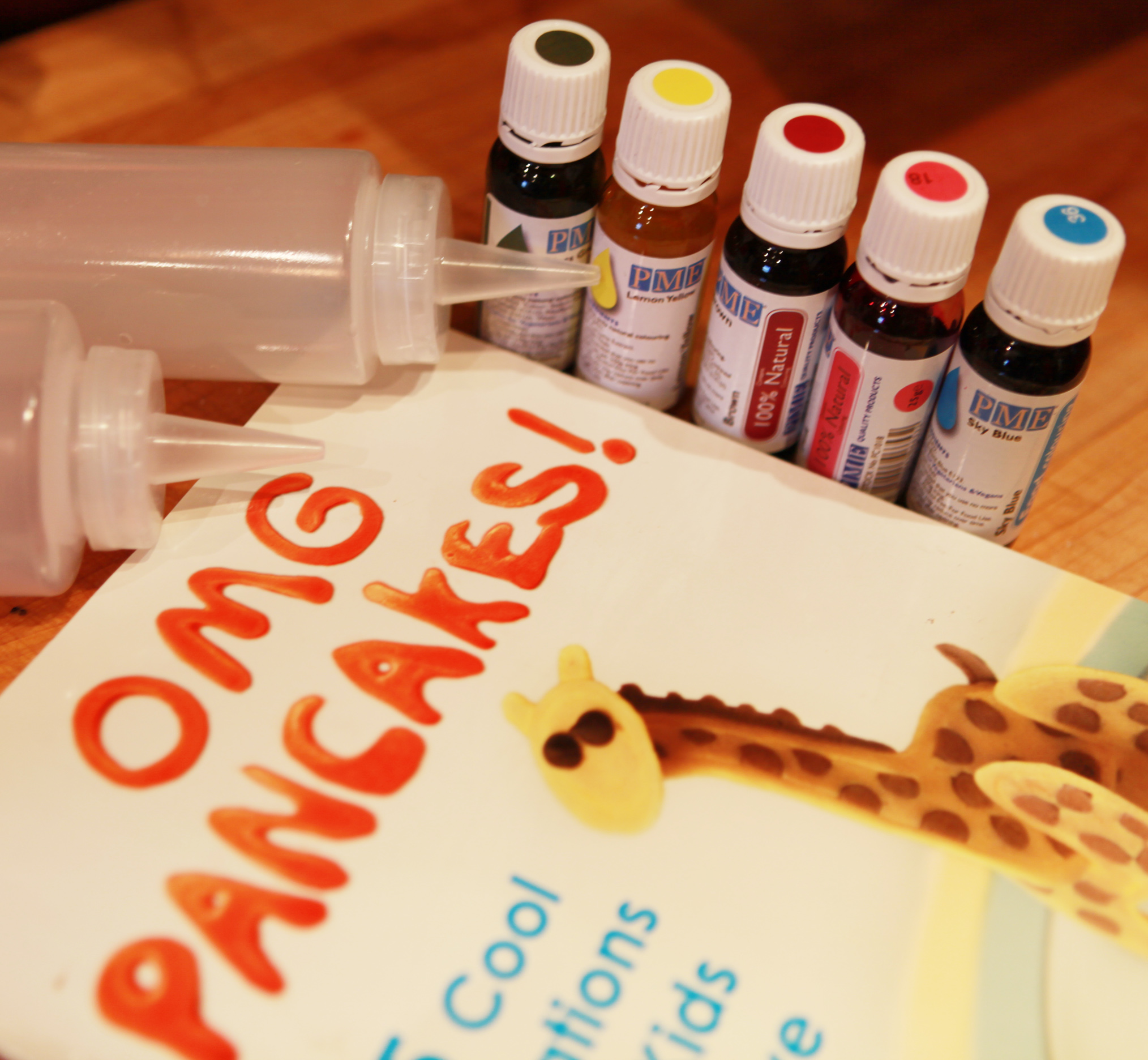 I let the children have a few attempts with the batter, our technique was to make up lots of batter and then add a few drops of colour to each small quantity once it was in the bottle. Here is William holding one of the most successful foodimals we did, he loves dinosaurs so it seemed like quite a good one to have a go at. He loved making it and enjoyed eating it even more!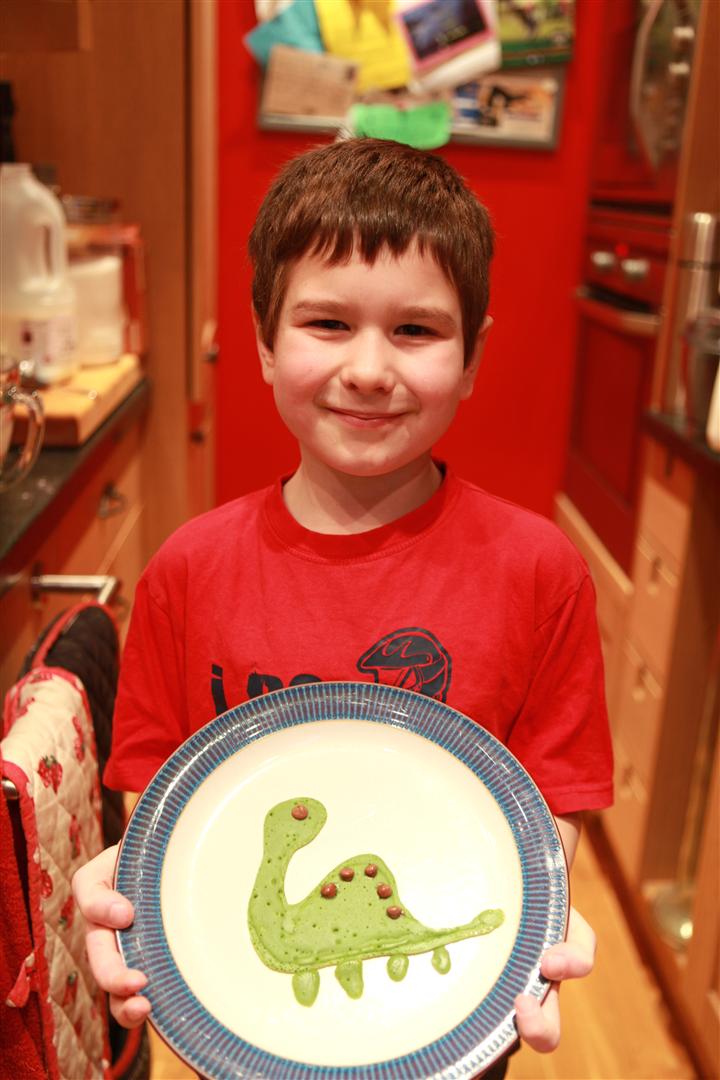 This is my entry to Make Your Food Fun and Win a £500 Home Cinema System!