All of our children love potatoes, we have them cooked in a variety of ways too. But when I saw the #MarisPiperBritMums Linky Challenge which is sponsored by Potato Council I thought I had to show you a way of cooking them a Swedish friend of mine had shown me.
It is a traditional Swedish way of cooking them made famous by a restaurant – they can be served as a side dish or as a small main course with vegetables, our children love them with fish fingers and beans, I am not quite sure that is what the restaurant had in mind when they cooked them!
Reverse Swedish Baked Potatoes
What you'll need –
6 Maris Piper large potatoes
1/2 cup of fresh breadcrumbs
1/4 cup of grated Parmigiano-Reggiano cheese
1 teaspoon of paprika
3 tablespoons of butter melted
pinch of salt
parsley for garnish if required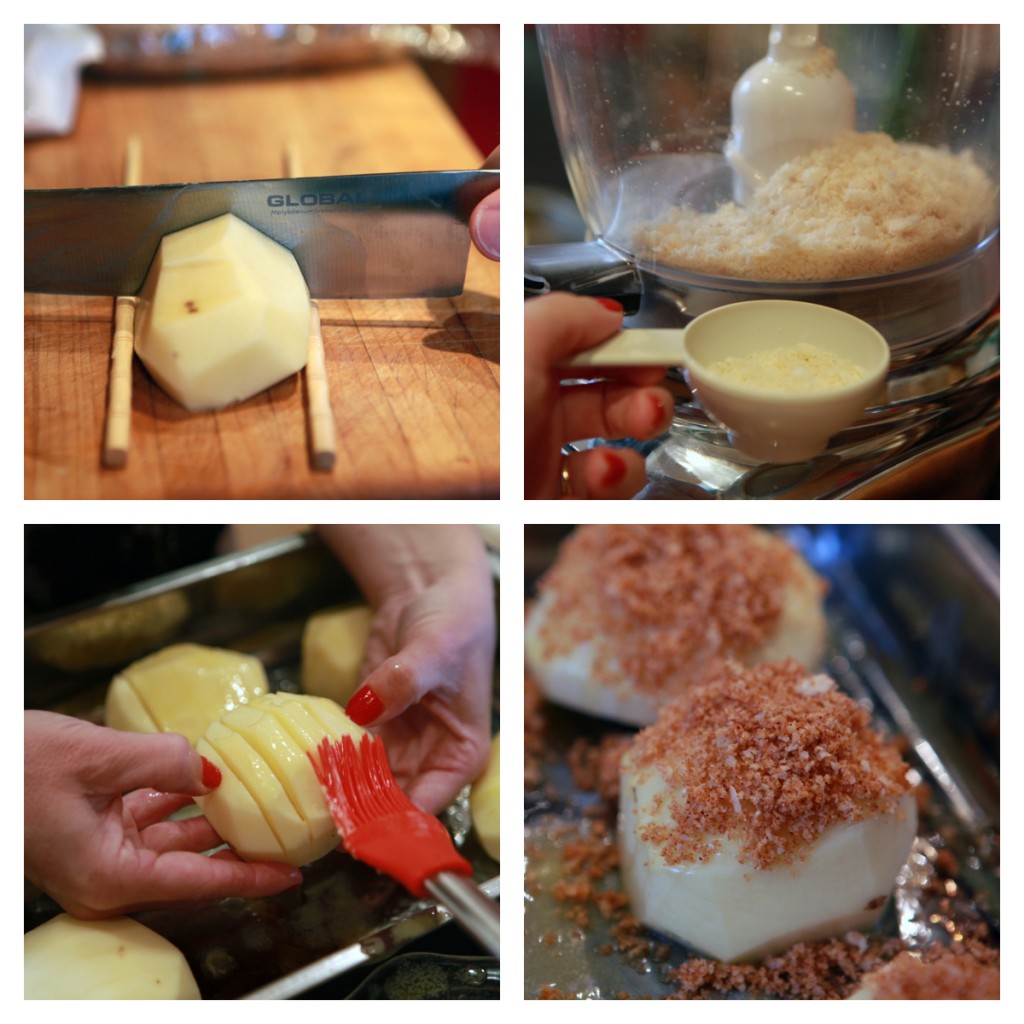 preheat the oven to 220°C, and grease a large baking dish
peel the potatoes, then use chopsticks to enable you to cut small wedges into the potato without cutting right through it
mix the bread, paprika, Parmigiano-Reggiano cheese, and half of the butter
flex the potatoes and cover them with butter inside all the cracks
press the breadcrumb mixture into the cracks and pat on the top of each potato
bake for 30 minutes covered with foil, then a further 15 minutes without the foil
The children loved them and so did we – and a different alternative to the normal jacket potatoes we love!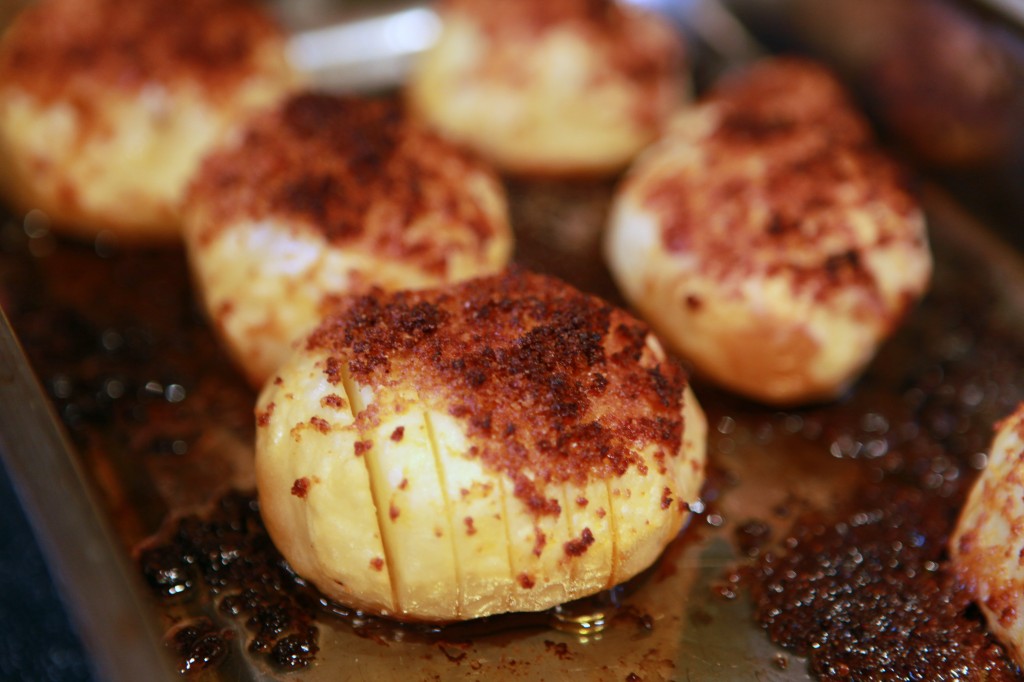 For other great recipies check out http://www.lovepotatoes.co.uk/
This post is an entry for #MarisPiperBritMums Linky Challenge sponsored by Potato Council for Potato Week 7 – 13 October, celebrating the varieties of potatoes and how we like to eat them. Learn more and find recipes atwww.lovepotatoes.co.uk