We all love our holidays and with the holiday season fast approaching I thought I would try out a Rafflecopter competition on this blog. I have never run one before so I am hoping lots of you will enter and follow me on Facebook and Twitter.
The prize is a copy of Lonely Planet's Best in Travel 2013 book – which is great for giving you some idea of the best destinations, journeys and experiences to be had around the world.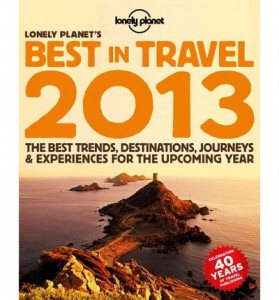 I would have to say my most amazing holiday was our trip to Australia, while we were there we went over to see Rottnest Island which was incredible with its beaches made of tiny pink shells and its own unique wildlife too. So I'd love to know what is your favourite place and why….