This is a great competition run by Taylor Wimpey, all you have to do is describe your perfect dinner party menu, and you don't even have to make it –  probably just as well as I am not a very good cook at the best of times!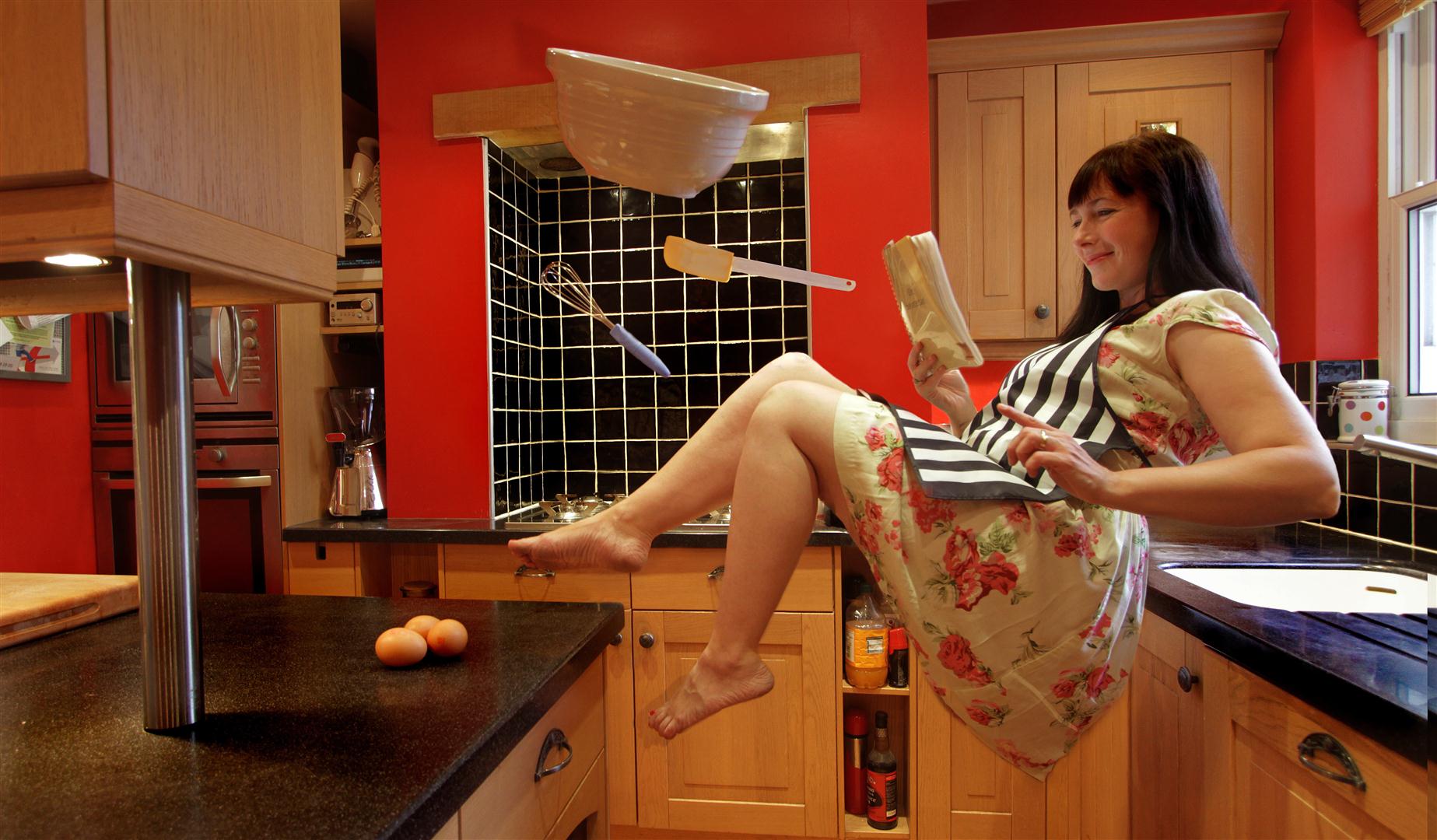 (Above – me messing about in my kitchen!)
I often think dinner party food is terribly over-complicated and the host ends up spending the whole time cooking which leaves very little time to chat or to do the grand tour of the house, which everybody loves doing. For this reason all of the food I am choosing is easy and simple to prepare, which is great for 'not so good cooks' too. For main course I have gone with salmon, its delicious, locally farmed, highly nutritious and above all super yummy. I have also gone with a non-alcoholic drink as I am a non-drinker and at every dinner party someone has to be the driver, so instead of someone missing out everyone can enjoy the special non-alcoholic cocktail I have chosen!
Safe sex on the beach cocktail
3oz cranberry juice, 3oz grapefruit juice, 2oz peach nectar, 1 cherry, pour over ice in a chilled glass and stir, pop a cherry on the top!
———————–
Crispy garlic mushrooms

local mushrooms, heaps of garlic, natural yoghurt and black pepper
———————–
Fettucine with salmon and blue cheese
fettucine tossed with a creamy sauce, salmon, peppers and topped with crumbled cheese
———————–
chocolate and coffee profiteroles
dark chocolate sauce is complemented by the light crust of the choux pastry
———————–
Most of the ingredients can be bought locally from our farmers market, and none are hard to find. I have chosen a range of different foods which are making me hungry just writing this – this is my entry for the Taylor Wimpey Dinner Party Competition.

bon appétit