All of us love McDonalds, its cheap, its quick and above all it gets eaten. We popped off to our 'local' one yesterday for lunch, which was great, at the moment the children are full of excitement for the Monopoly stickers, so I thought I would do a quick post about the rare stickers we are all trying to find.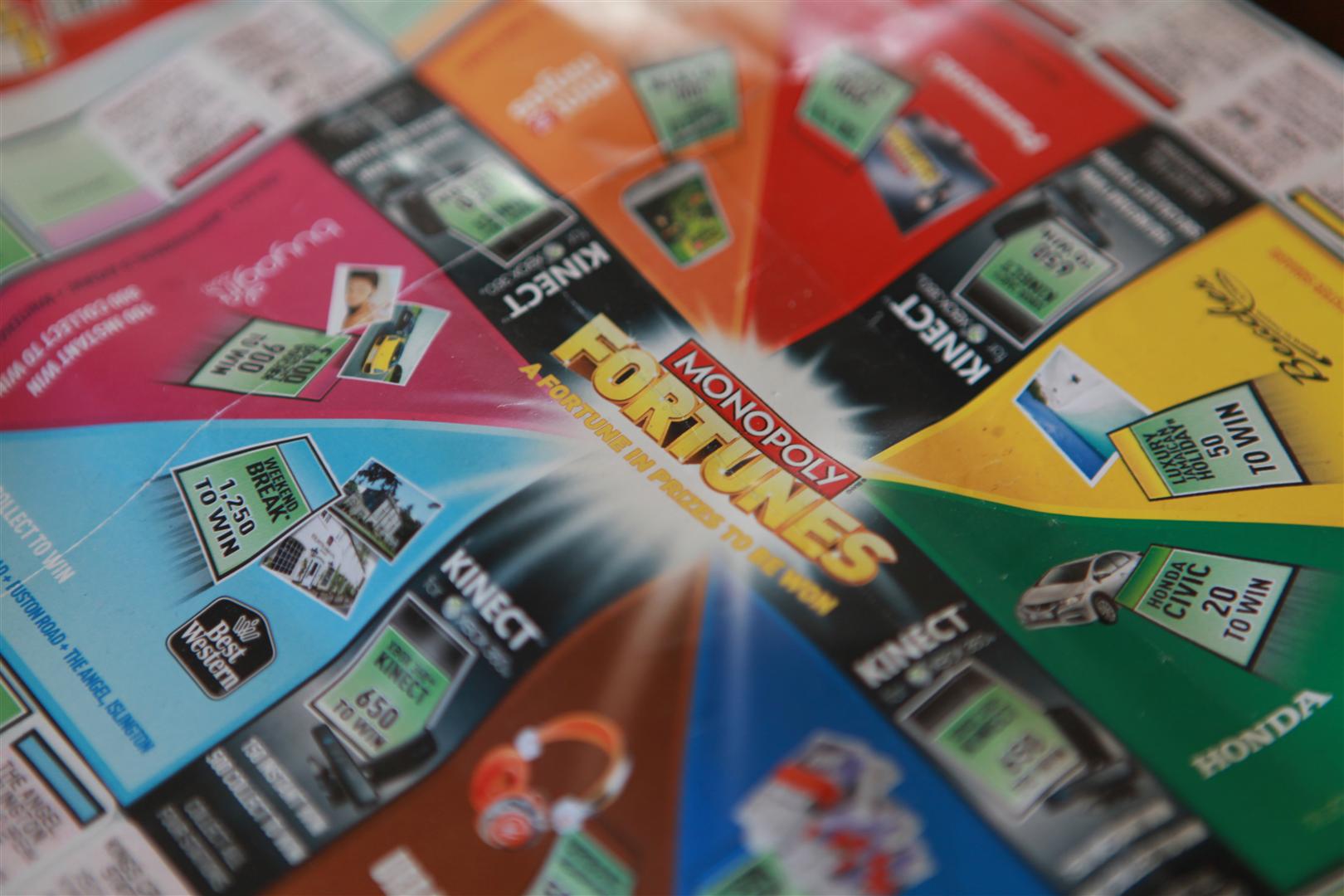 The rare ones are:-
Yellow- Coventry Street
Red – Strand
Light Blue – Euston road
Stations – Liverpool St Station
Orange – Vine Street
Purple – Whitehall
Dark Blue – Mayfair
Green – Bond Street
Brown – Old Kent Road
We played last year and got a few instant wins and some cinema tickets but didn't win big, lets hope our luck changes this year! If anyone wins feel free to make a comment and let me know…good luck and happy eating!