TOTS 100 are running a superb competition along with MoneySupermarket to get children drawing their hero. I spent a really fun afternoon getting my brood to do this, the answers and drawings made us really giggle.
My daughter Miss E (age 4) drew hubby, her dad as her hero, complete with orange hair (its really dark), and a blue willy. We did giggle as she has begun to really notice the differences between men and women. She drew a picture at nursery recently where hubby had a massive willy and I was standing next to him with a large smile on my face. This gave both of the nursery teachers a good giggle when I collected her, they must see some really funny drawings, I definitely think this is one they will remember!As for asking her about her hero, she said she loves dad so much because he was 'strong and could fix things' (always a good talent to have in a house full of four children!)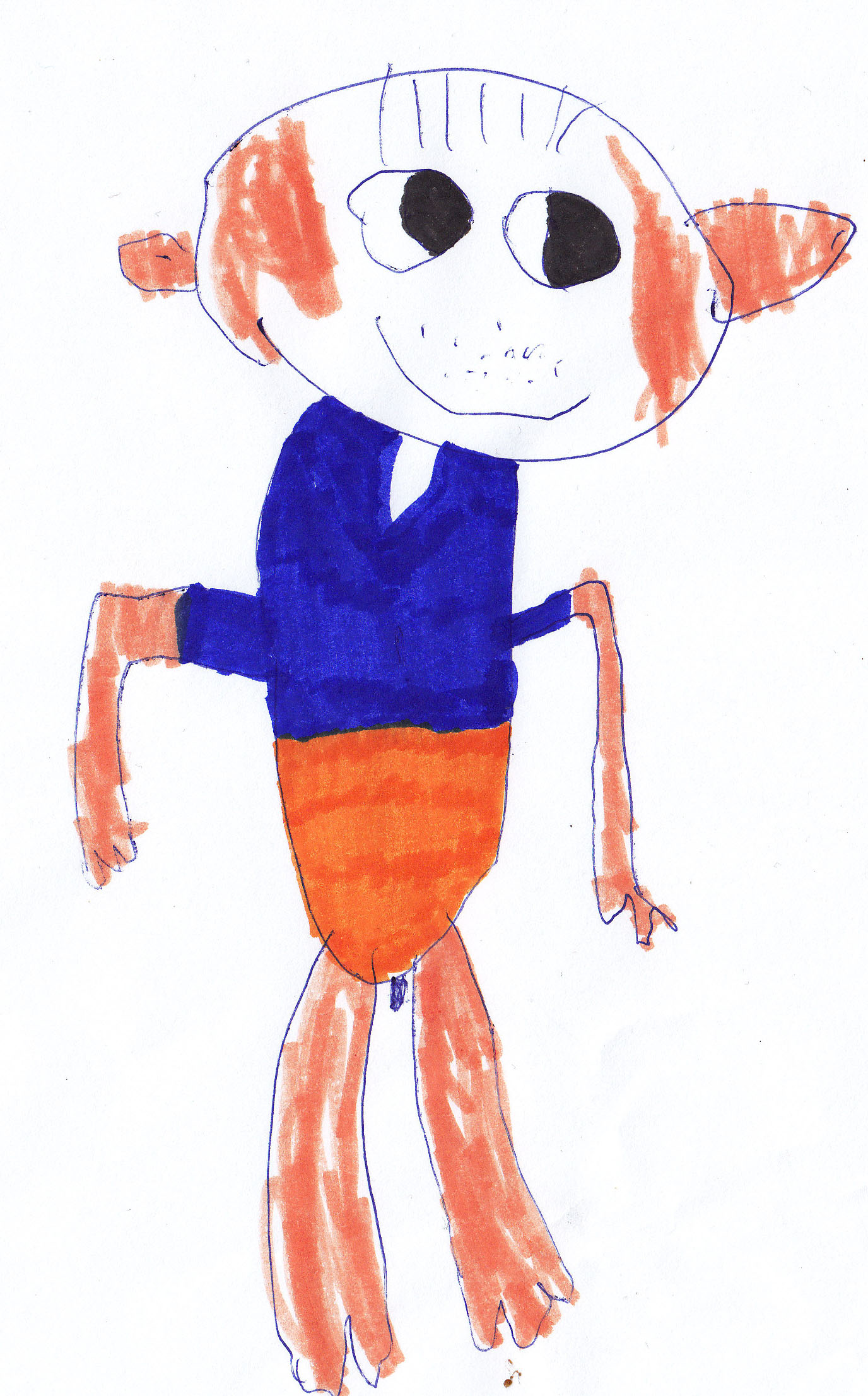 lI just love Miss E's drawing, what a snapshot in time of what she is thinking. Why not have a go at this competition too, they are loads of great prizes to be won – the closing date is 18th Februrary. Click here to find out more about the competition.